I never did pet Katie. Just named her. I fed her with the cats. She was so used to my presence that she would lounge around at night when I was outside. She was not afraid of me. I have heard of people taming possums but I never did. She remained wild but I think she would have been easy to tame.
I am beat.......... Post hole digging day...... Still got a few to go but I'm getting there.. I thought I was nearly done with them and then the tree roots came into play. I am having to saw roots. I hope my kitties appreciate this..... They all stayed outside and watched me work. They are crowded. I can't wait to be done.
Here is Pebbles watching.
Here is Dovey watching.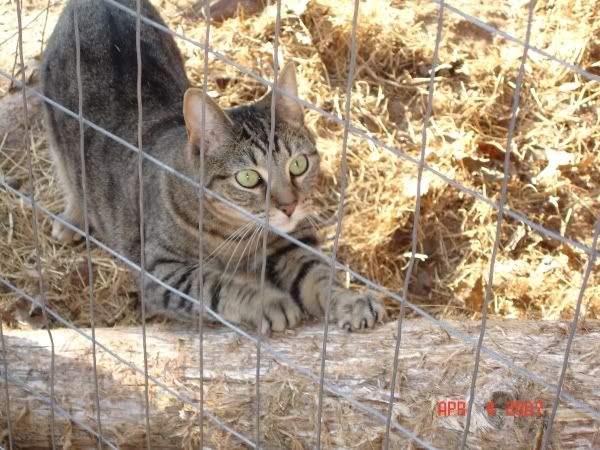 Here is Jimmy watching. With Felix grooming his legs..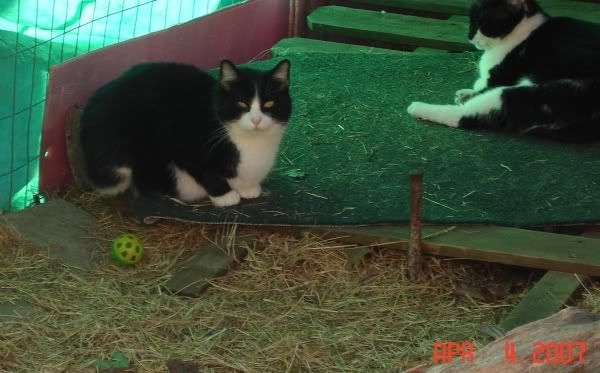 Here they all are.... See how little the enclosure looks. and this is 10 x 20 but it is just entirely too small for them. They need room. I envision them having 1/4 acre enclosure one day devoted to them.... A step at a time will bring me there.
And I am so happy. Look at the new grass sprouting in the new enclosure area... Ye haw....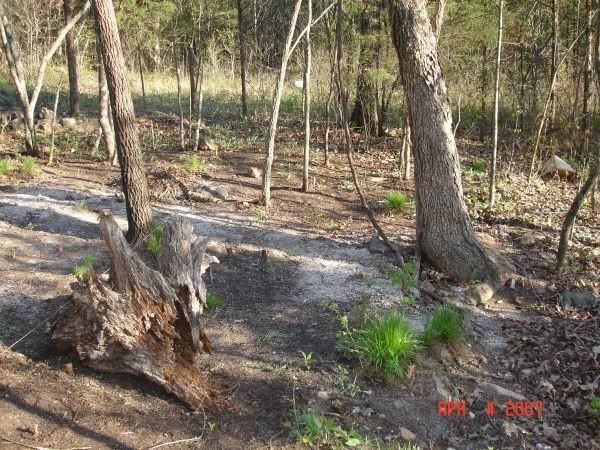 Here is Cow along with Snoopy and Star.... Cow is finally putting on weight thanks to snacks....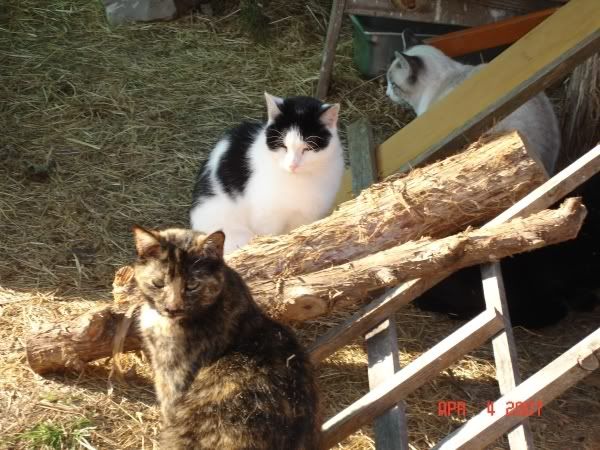 Here are my 50.00 windchimes....
And here is Emma helping me clean up when we finished working.... She is a good girl.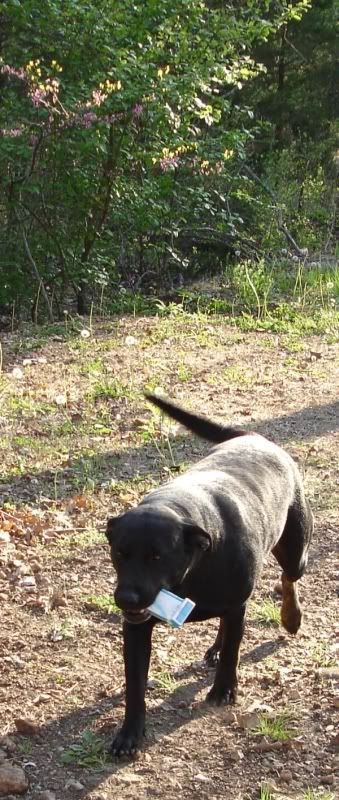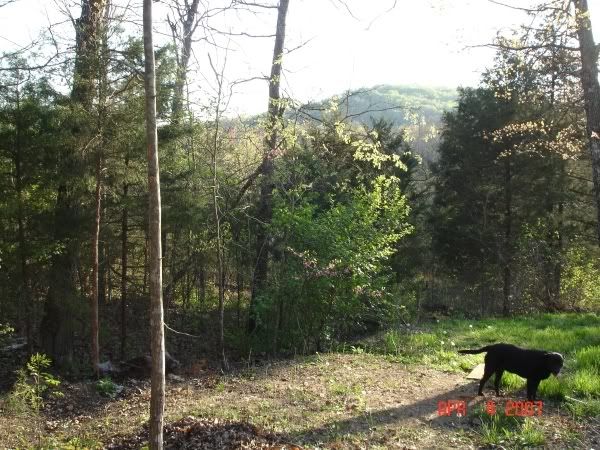 And this is the hard hard part of building this enclosure...... Not sure which is worse. Tree roots or rocks.