I currently have 3. I have 1 more that I'm waiting on getting because I want to save it for when I break through 200 lbs (I'm a fatty!) and 2 others as possibilities that I may get. I've designed all my tattoos myself, but have had them cleaned up and applied by a tattoo artists.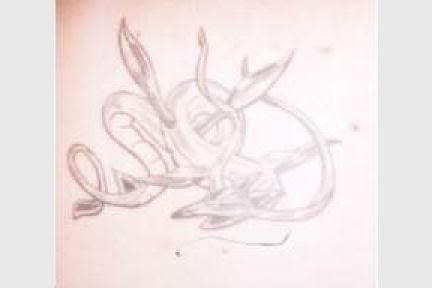 This is a leviathan. It's on my left shoulder, and it's representative of destruction and rebirth.
These are my maiden initials crafted into a butterfly
I am so happy I got this when I did. It has always reminded me that I should remember who I am and where my roots are, no matter where I go, who I'm with, or who my friends are.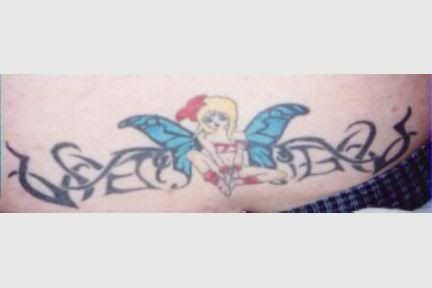 Pardon my crack! This one WILL be getting redone. It was my first tattoo and it is a testament to how important it is to find an artist serious about his work. I love it because of what she represents, but I think the guy had no business doing it and it came out poorly because of it. That's life I suppose.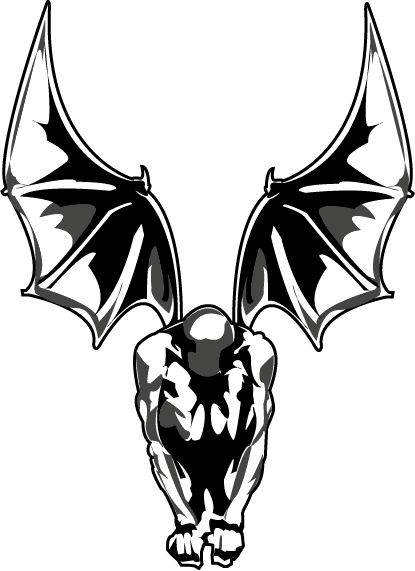 This is the flash I made for the tatoo I'm getting when I drop this last 12 lbs!!
It's my gargoyle, and he will be on my right shoulder and he symbolises Protection. together the gargoyle and the leviathan are my angel and my devil, although, which is which?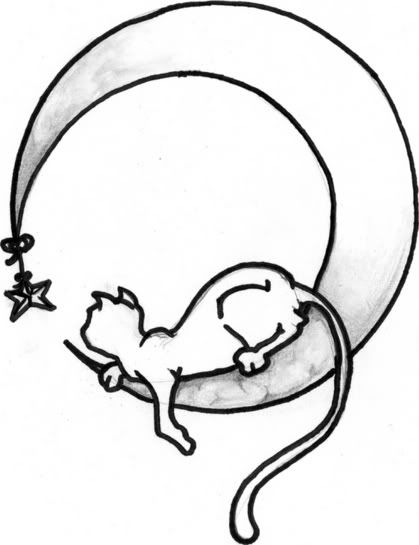 This is my kitty
I'm thinking about getting her facing the other way, so it'l be the symbol for Turkey, though if I do that, it will look more like Gibby to keep with the theme.
Also I'm plainning on getting a sufist symbol on the inside ot me right wrist to commemorate my cousin that passed away when he was only 19 (he was born exactly one week before me, and died on my birthday in a car accident.)