Quote:
Originally Posted by
kluchetta
Dennis and Dumpling (the runt of the litter) Two of Elsa's 8 kittens.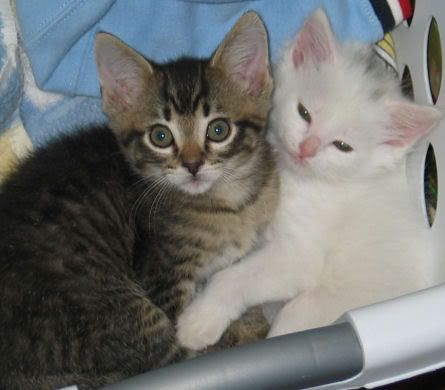 Awe so cute!!! I really like this pic.
I can't decide which pic to enter, and with so much cute compatition, I wouldn't have a chance any way
Kim, I think I told you I was working at the shelter again, and they have the cutest little white cat with grey on his head, and you would never guess what they named him! Smudge! He was already there and named when I started.
They also have a dog that looks like my Bustah, yesterday (feb 22nd) was the 5 year anniversery of the day he died, I would really like to adopt her.