Hi all, thought I would add a couple of new pics of my little girl. I haven't been on here for a little while as we had a terrible end to the year. My one grandmother passed away suddenly at the end of October then just a week later my other nan went into hospital for her gallbladder removed and got told that they found cancer there. Further tests showed that it had spread to her liver and there was nothing they could do for her. Sadly she passed away on December 21st.
Christmas was therefore very quiet but Willow was great, it was as if she knew something had happened and she was more affectionate than normal bless her which was comforting. She's not one for a big fuss and she usually just lies on our chest for a couple of minutes when we are lying on the bed but this is all on her terms. However over the past few weeks she will lie on us (still on the bed) but has been purring for over 30 minutes and she will do this a couple of times during the day
We bought her some gifts for christmas and her favourite was a cheap tent although it was flattened in less than 30 seconds
We still manage to get it back into some sort of tent but she usually flattens it again then sleeps on top of it
Anyway here are some pics of her and I will post some more soon as I need help to pick a photo for this months contest
Just waking up...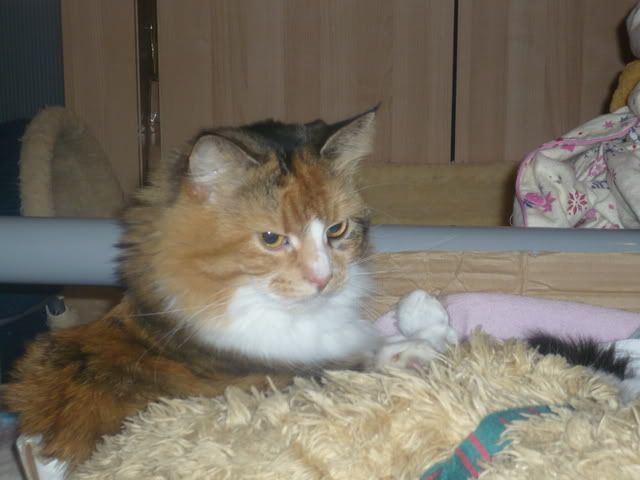 Eyeing up her new toy.....
Got it!!!
This is what I did to my tent.....
I much prefer to sleep on it rather than in it!!
All whiskers...
Tired out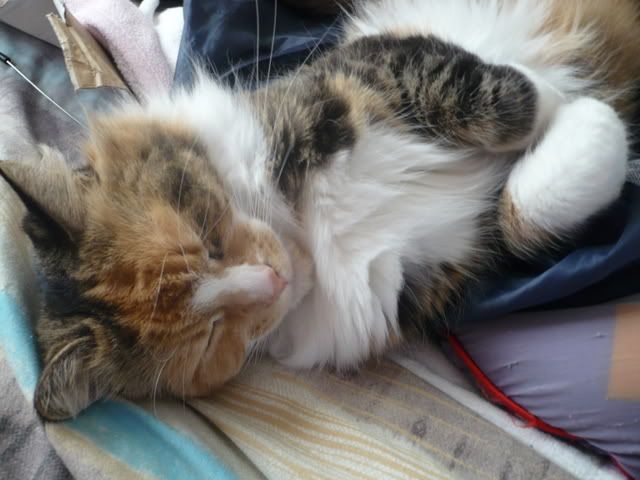 Thanks for taking the time to look