After me stressing for the past couple of weeks as to where my Lily would have her kittens, I went out today and bought one of those vinyl collapseable dog crate type things. It was kind of expensive (as was pretty much everything we bought for the cats today
), but I really think it was necessary and I hope she adjusts to it, as we're expecting her to give birth any day now.
Here's some pictures:
Her nesting nook with food, water, and litter-box close by: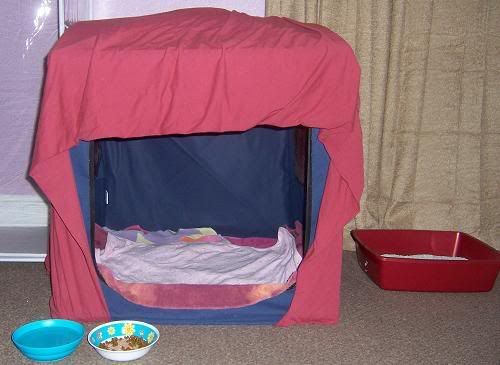 Her checking it out for the first time: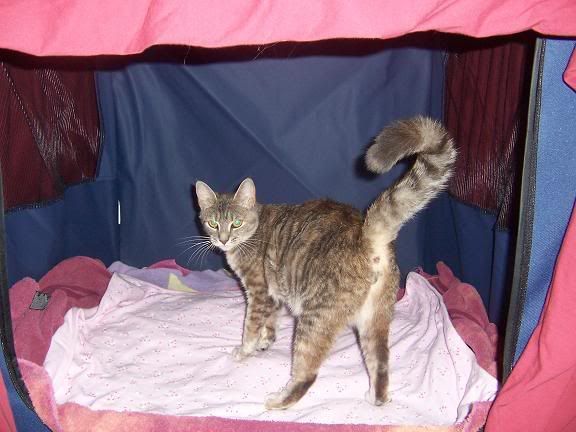 Not so sure, gotta inspect the area: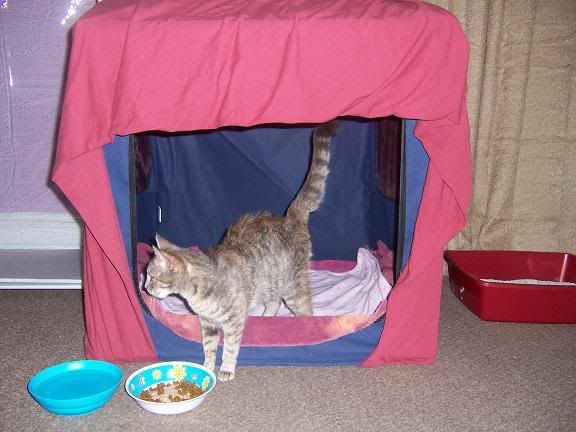 I put lots of clean fluffy towels and a baby blanket inside, as well as a sheet covering the screened openings on the side... so I'm hoping she likes it!!!!!!!!!