Here's a video I just made of Sash playing in our new kitchen with his stick ball. He's such a funny boy!
http://smg.photobucket.com/albums/v2...runermovie.flv
Here's some pictures of "the king" in his new house, he really loves it here, he acts as if he's lived here all his life.
I'm so proud of my boy!
Lounging on my new kitchen floor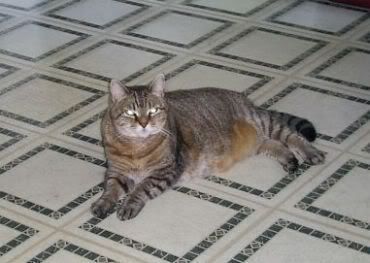 Trying out the stairs
Making himself at home near the computer
Waiting by my dish as usual mom