My daughter Annabelle turns 3 today! We had very busy birthday weekend.
On Friday, we went to the county fair and Annabelle got to ride some rides.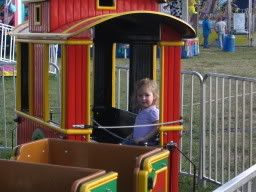 Saturday was my husband's company picnic. It was hot and there were about 25 kids having to play in rocks on the edge of a bluff. No pictures were taken as no one wants to remember the event.
Yesterday was Annabelle's Chuck E. Cheese birthday party. She got her new Princess bike at home in the morning.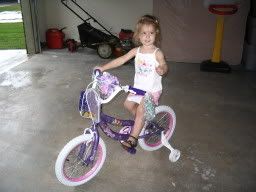 And then off to Chuck E. Cheese...
The birthday girl on stage: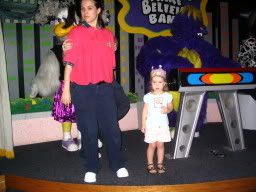 Time to blow out the candles:
Mommy steps into help:
What a fun busy weekend she had.