This is Mickey, who is believed to be my foster kitten Wit's littermate. They were found outside in the same area, and are the same age. They got to play together this weekend at the adoption show, and had fun. He is in another foster home.
http://search.petfinder.com/petnote/...?petid=6624786
If you know of anyone who has room for one or two adorable kittens, these boys would make a cute pair.
Here is a pic of Wit.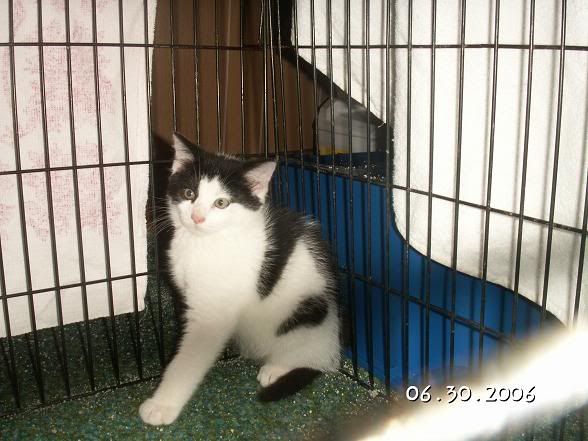 With his sidekicks Dylan and Eugene.
All the boys are up to date on vaccinations, FIV negative, and neutered!
The three at my house have been VERY exposed to kids, and my dog. (The kids are home for the summer, and spend a lot of time carrying the kittens around, and basically loving on them!)
PM me, or contact the rescue directly if you are interested! Thanks!