Yesterday and early this morning, I decided to do a Simba "photo shoot". Well, Simba wasn't copperating very well, especially when I tried to get some natural light photo's. Everytime I'd try to get a picture, he'd move and since the shutter speed was so slow I'd get blurred images or at best partial images. So, I finally gave up, and tried some pictures with the flash. It's been a long time since I've taken pix of my kitties, because I misplaced my camera. The other day I took some of SunLee who cooperated quite well. I still have to take some pix of Shane and Angel.
Anyway, here is some of the pix from Simba's photoshoot. The first 3 are the natural light photo's and 1 is very blurred.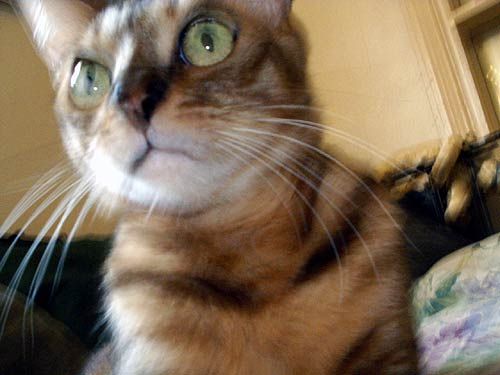 I kind of like this one, even if it wasn't what I wanted.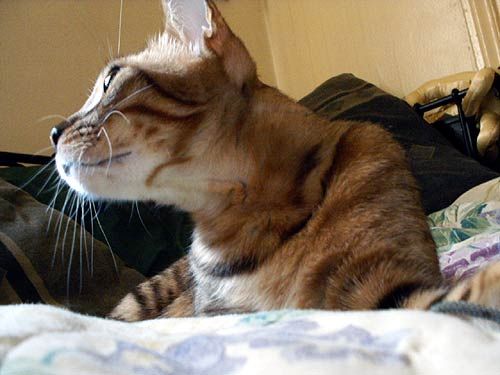 This one could have been nice, had he stayed still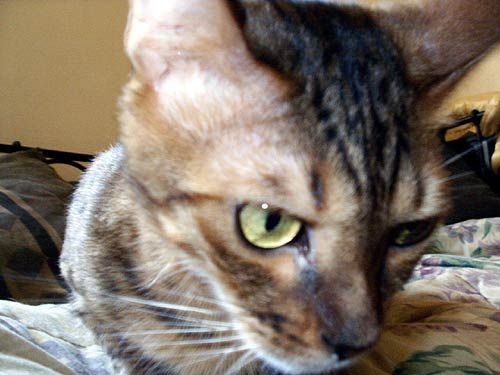 This one was taken with the flash. Kind of over exposed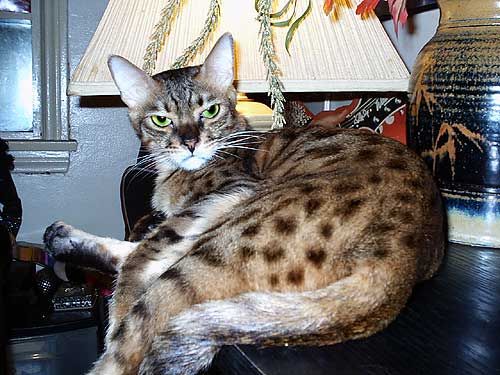 I caught him talking to me, here.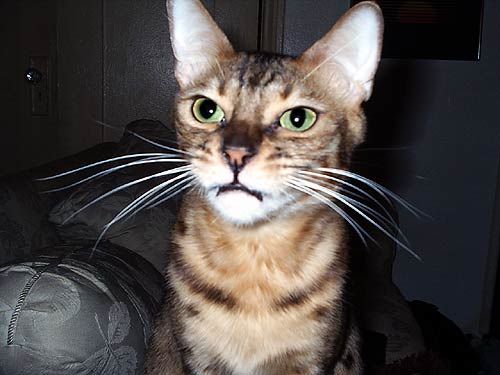 Here he is straddling the top of the couch, knocking off pillows.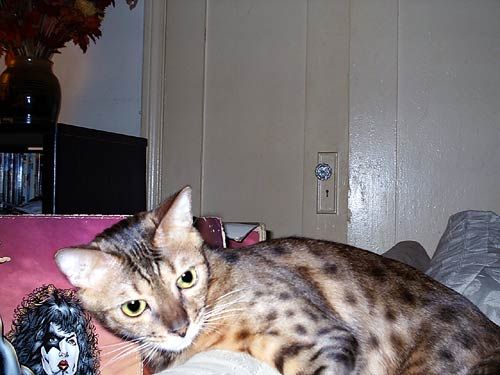 That's all I'll put up for now. I don't want to make the thread too slow to open. If you like I can put some more up later.