This is my beautiful cat, Cierron. He's around one year old.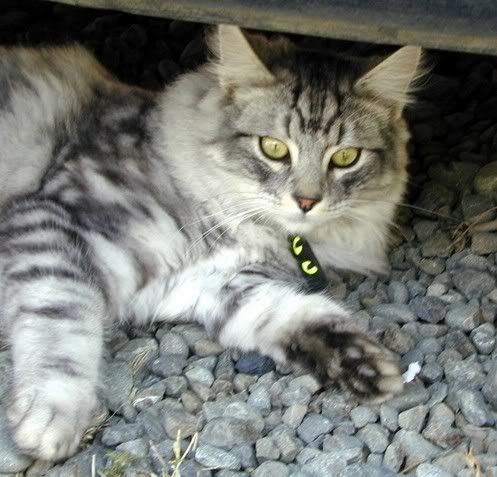 He's silver tabby. I got him from a home that owned only the mother and I didn't see her, but the kittens were free so I don't think they'd be pure-bred I think Cierron might have Maine Coon roots because:
his distinctive ruff, which is bigger than it looks in this photo
his large, mascara-lined eyes and tufty ears
his chirruping meow which sounds like "prrrr-up!"
his glossy, thick coat and large tail which gets a lot thicker in winter
his personality which is likes to be around humans but isn't really a lap-cat - likes chasing things and grasping them in his paws
the only problem with my theory is that he's very small for a Maine coon, only 30cm high at the shoulder and delicate.
I'll try to get a better photo of him looking like a Maine Coon