i think he's angry i put up a pic of Peter and Carl (from the Libertines) right next to the posters of Kurt Cobain. he just did this tonight - i let him do it cos it was just a black and white pic i printed out with my old crappy printer.
What's this - Peter and Carl next to Kurt? The blasphemy!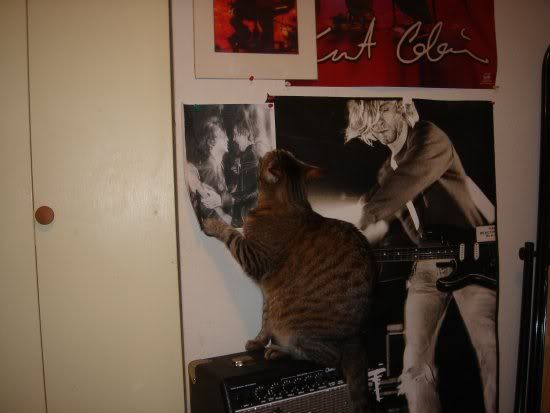 Lets just see if i can get this thing off here..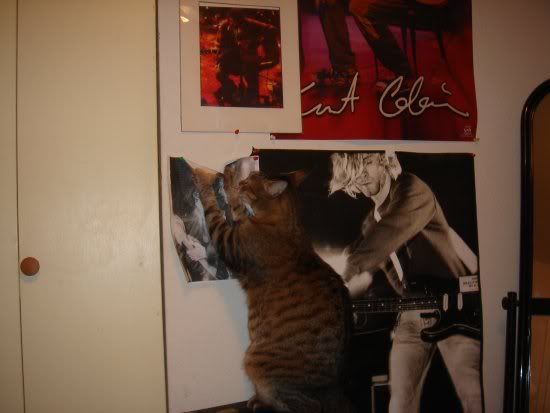 It's working! Nobody puts up pics of the Libertines on this wall, dammit!
I Rule
Anyone got a problem with what i just did? Huh?