Let's see some beautiful flowers, and lots of Disney characters topiaries.
First is Crazy over Daisy. Donald and Daisy sail through the tunnel of love.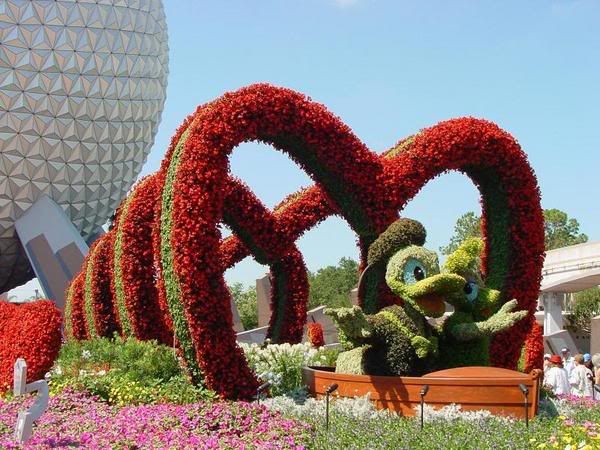 Here is Stitch. Can you see him?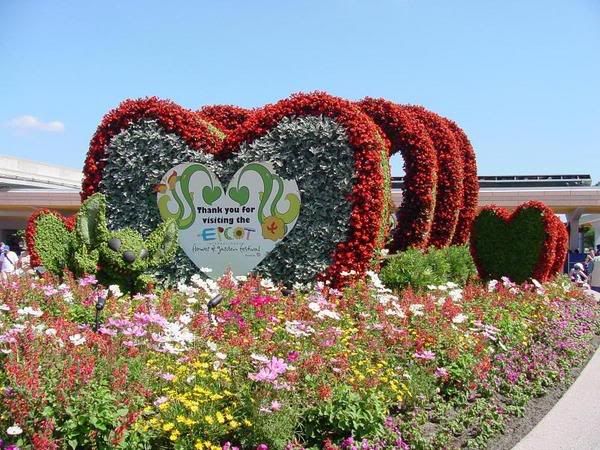 Cinderella and Prince Charming dance to music.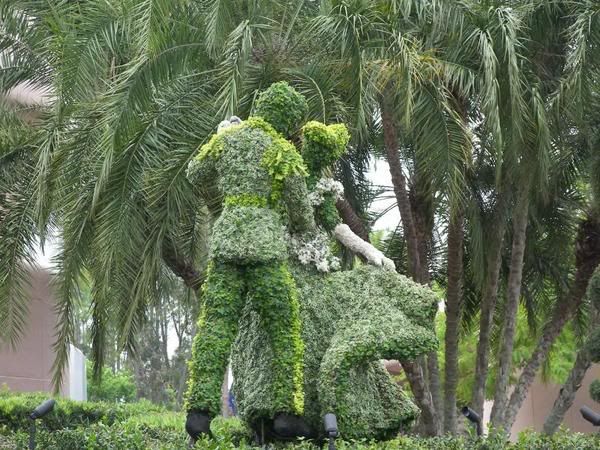 Snow White and the Seven Dwarfs topiaries.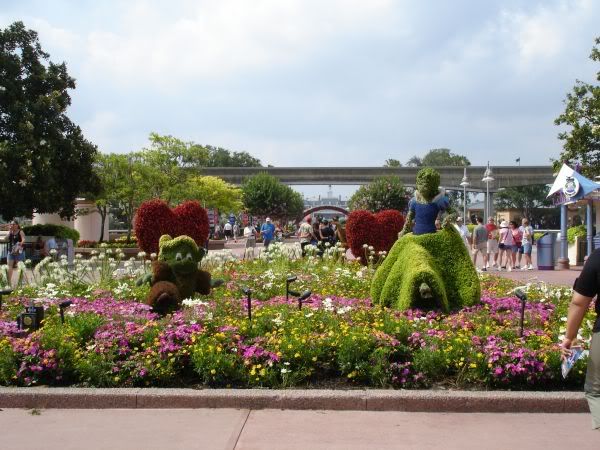 Bambi & Thumper topiaries.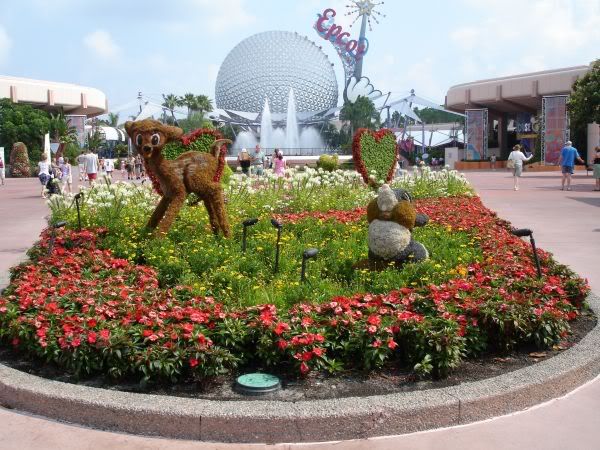 more to come...