Here are some pics I took today of the babies when I found them all sleeping in the cat tree this afternoon! (doesn't Amelia (choc tortie) look cheeky and cute!)
The kitten hotel...
Floor 1 - occupied by Leo and a rather funny looking Amelia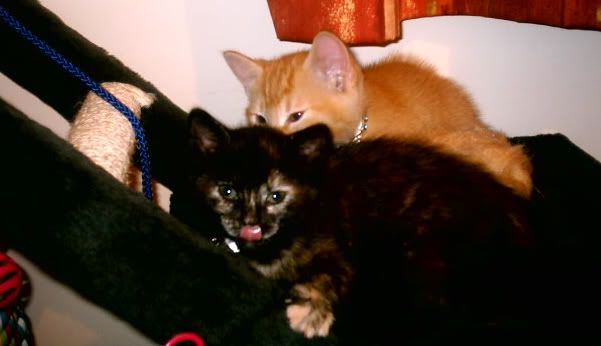 Ground Floor - occupied by Boris, Leo and Olivia ( I told them to stay off the alcohol!)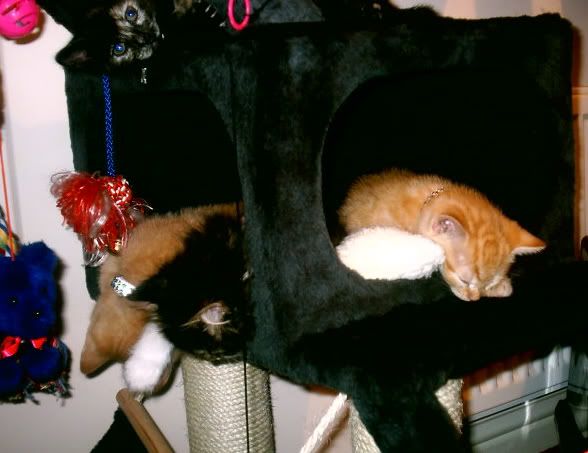 There's also a quick video of them if you want to see...sorry its not of the best quality..I used my mobile phone to video it.
http://s74.photobucket.com/albums/i2...8-06_0034j.flv