It has been some time since I posted any pix of hte French house, so here are a few, showing progress and also problem areas!
First, the exterior to remind you what it looks like: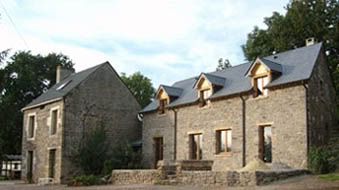 This is the area we had to dig out at the back to see where the damp was coming from. Water pours down the hill from the spring and well at the top, so we are channelling it and will then build a water garden/rockery as a retainer at the back, with a little patio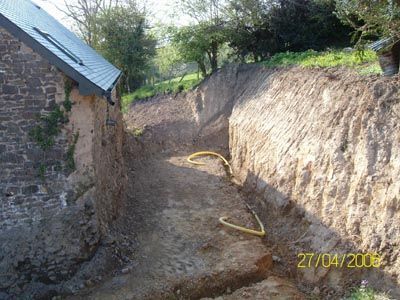 This will be the front garden! All the clay from the dig is there, so must be landscaped and mixed with topsoil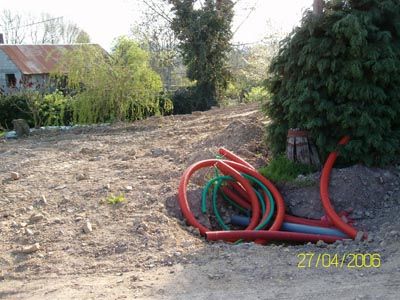 This will be the kitchen, but you can see the damage done by the water! However, we are replastering and I have chosen the new units which will be oak.
This is a corner of my bedroom, which I was painting on my last visit, ready for the wood flooring to go down.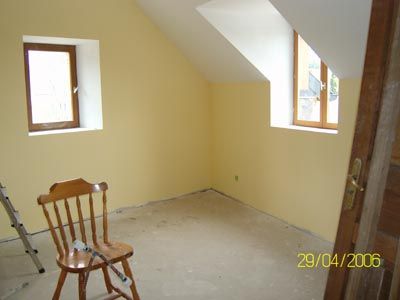 Slowly making progress but a long way to go.