The babies are three weeks old today! And growing up TOO fast! They can walk, with lots of tipping over, and I even saw a little fight today. Here is the biggest, Milky Way (11.8 oz), bopping the tiniest, Rafiki, who weighs in at 8.8 oz!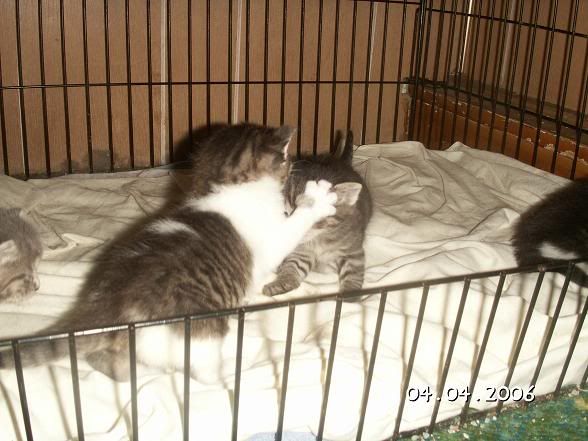 It took Rafiki a while, but eventually he got one paw about a centimeter off the floor, as if to say, "Come back and I'll show you who is boss!"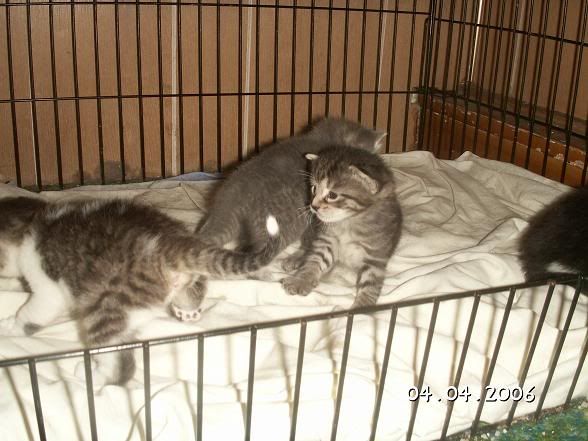 You can see the gray fluffy boy in the background, that is Pumba!
A shot from above, showing they are about twice as long as a deck of cards! Milky Way is the one with the white (milky) spot on his back. Miracle is at the bottom, mostly black and white. The other tabby? Either Zazzou, Spazzou, or Rafiki! They look so much alike! If I don't remember who I took a pic of, I can't tell which of the 3 brown tabbies it is!!! Most likely it is Spazz, she has the darkest stripe on her back!