Alright, this is my third attempt at a calico fantail goldfish. The other two I had both died fairly quickly. This time, I bought a big one, hopefully he wont be as fragile as the tiny ones I bought before.
I even took the risk of naming him right away. His name is Freckles.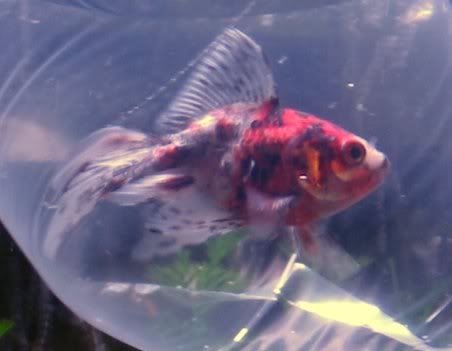 He's actually much prettier in person but I'm still having difficulty taking good pictures of my fish.