Last night we played with the catnip bubbles! At first they were a little scared but after a while curiosity got the better of them...
What the?
Nismo check this out!
Ooooooh
feeling a little braver....
Is it just me or do they smell funny?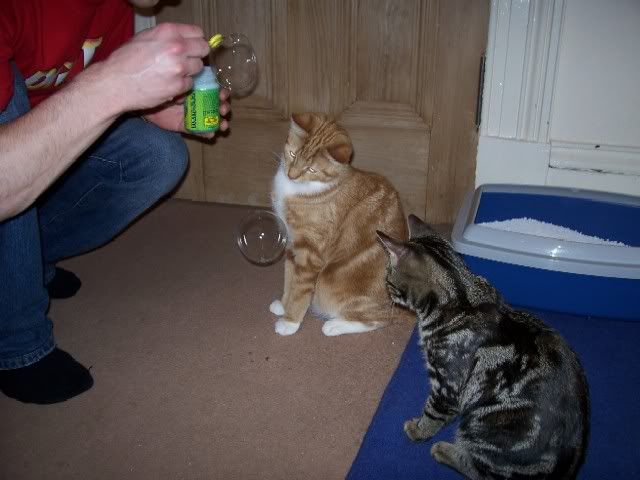 I swear I am going to catch one of these if its the last thing I do!
aaaahhhaahahhh!!!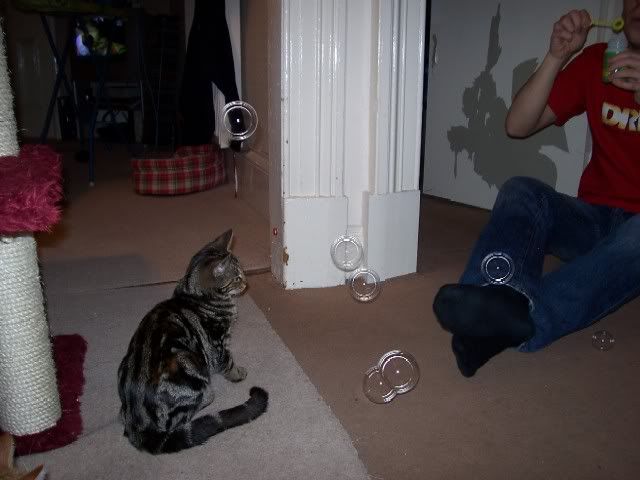 that mess on the door in the last pic is where Nismo has gradually scratched the paint off, what a stinker!