This is really not a big deal - it's more of a knowledge thing because everytime I take my cat to the vet, or elsewhere, or get visitors that know cats they always say...."What a pretty cat. Isn't that a "Blank"? (insert breed here). As I said, it's not a big deal, just figured it would be nice to answer the question.
She's a rescue cat, that's all I take in, but she definitely has grown to show some markings of a particular breed, but I"m not sure what. I think it might be Ragdoll?? but I've hear Rags are big kitties and she's a measly 9lbs and very tiny. I also here they are a bit shy and she is a little hellion and my alpha kitty.
Thing is - the shelter knew her mother was a gray tabby for sure, (maybe that's where her size came from), but didn't know who the father was. Both brothers were gray tabby, but she looks like this:
The markings on her feet I've seen on another breed I think: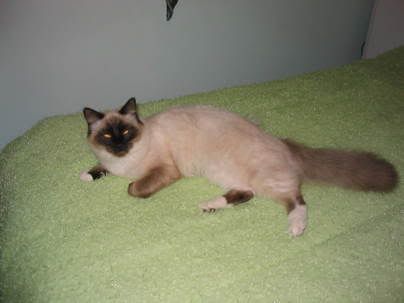 Her tail has gotten massively fluffy: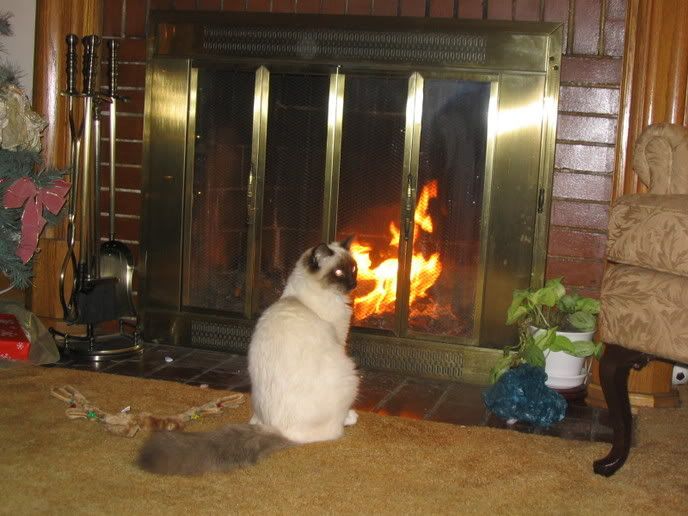 Her face and ears were not this dark when she was little, but have gotten progressively darker:
And her eyes have gotten bluer (almost purplish at times?):
As I said, it's not a big deal, moreso just knowledge and maybe I"m way off here. Maybe the markings aren't typical of a "breed", but just of a certain coloring on any breed. Beats me. Mine are all "mutts"...haha.
Anyways - thanks for any help!