Yup.winter sucks big time. it's feezing.. my fingernails are blue and my fingers are stiff and cold.. I think I should play the computer with gloves on
Three days ago the weather was nice.. no snow, jwarm out.. I was hoping it would stay like that the rest of the winter.. but I was far off.
Three days ago.. the backyard from the computer room window. Niice warm day.. the finches and squirrels at the birdfeeders.. =)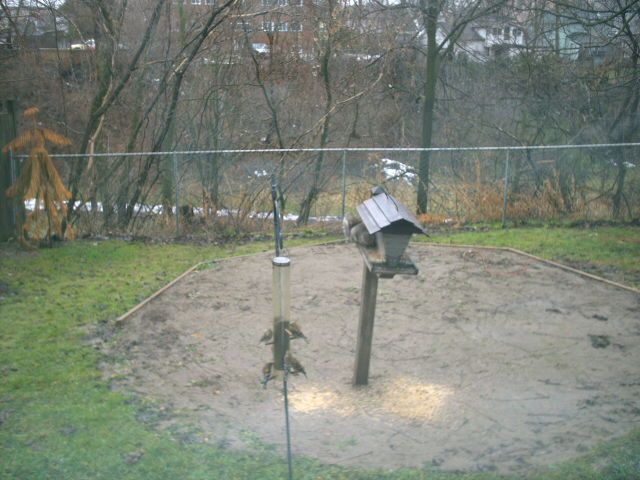 yesterday morning.. brrrrrrrr.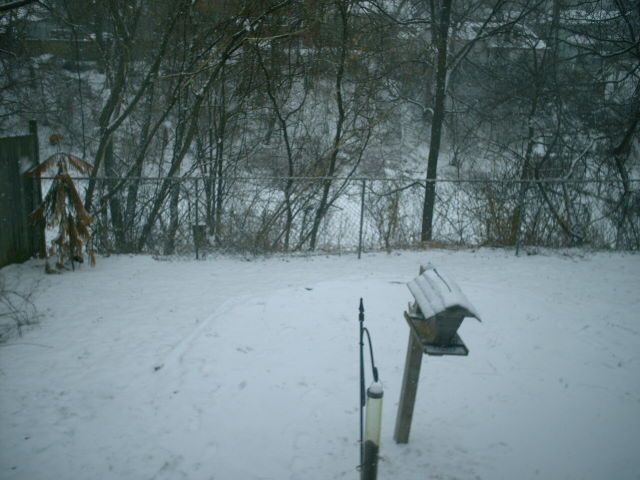 a shot from the porch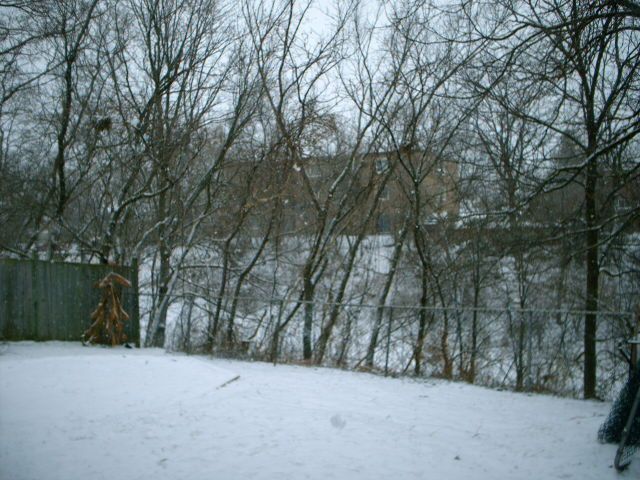 I wish winter were over