Anyone remember that book?
We took our two dogs with us visiting family in the country over the holidays, and they had a great time playing with their two dogs, running around and trying (fruitlessly) to catch gophers.
Beth: Must find source of fascinating smell!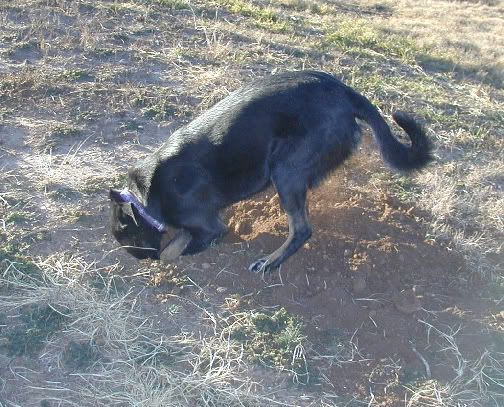 Whew! This is hard work.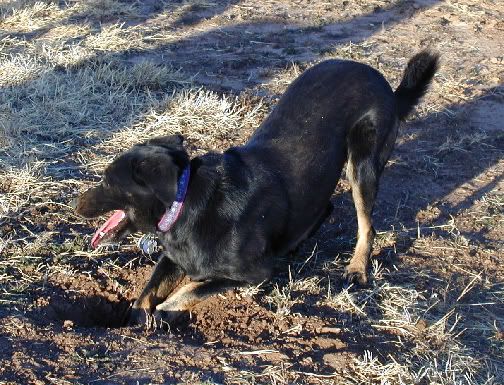 Supervisors - DH said this pic reminds him of a road crew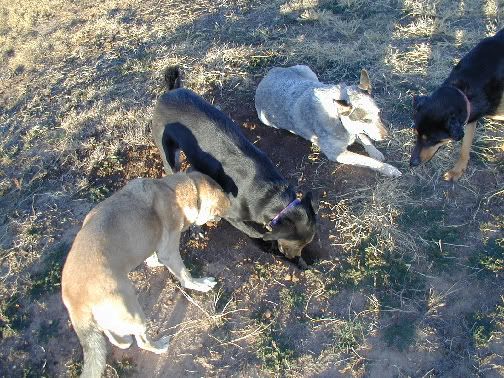 Rest break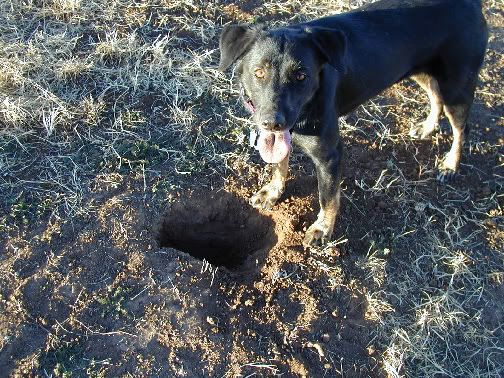 Hellooooo?