It was noticed how similar, Megan, Sophie and Willow look, so I thought it would be fun have a thread of black and white 'cow cats'!!
So come and post your cow kitties here!
I can't wait to see them all!!
Here's Willow to start off!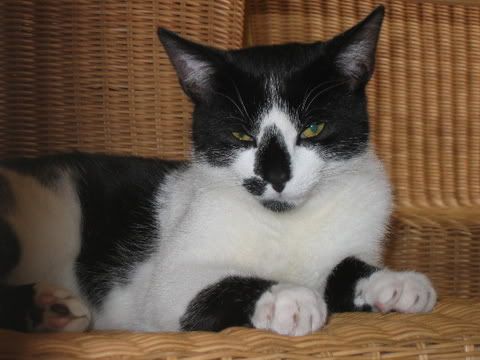 I will take some more that show his splodges better!!