Alfie has a thing for ripping boxes and papers to pieces, my floor is always a mess these days!
Target acquired: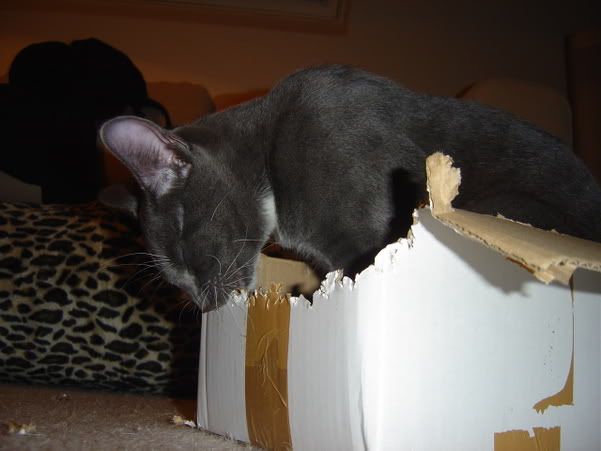 And a few days later: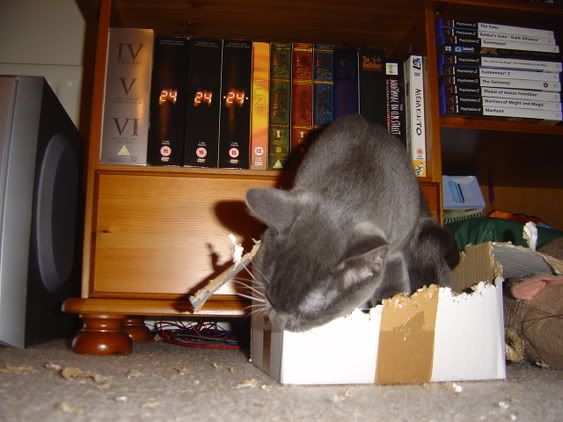 And today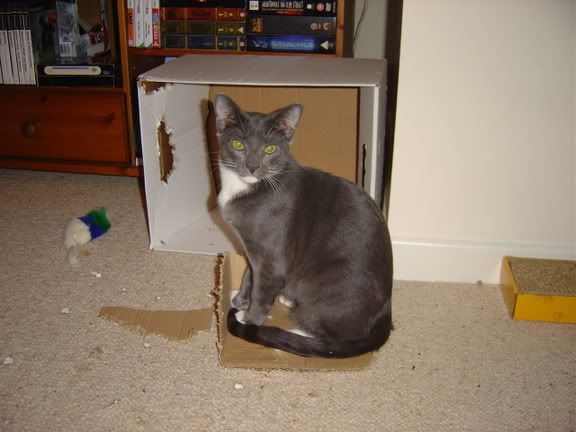 I don't know if he just likes the sound, or if he's a typical destructive teen
You can also see he's started on the box in the background!
Lucky I mailed my SS pressie before Alfie put too many teeth marks in it!