There are lots of cute pics in the Tuxedo thread in the Lounge
...I'd love to see more here!
Here are my four (some of the pics are old, I haven't played with the camera much lately - sorry!):
Felixia
This sweet, petite girl adopted me a long time ago, after being abandoned by a neighbor. I think she's about 17 now: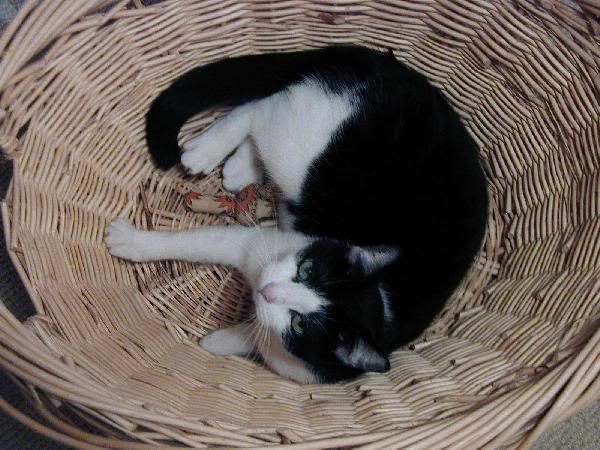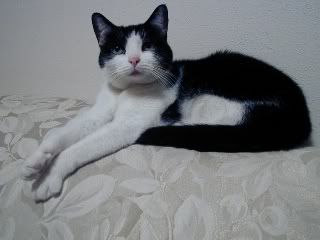 Mr. Underfoot
My sweet boy was one of a litter of 5 kittens born to a stray cat under my porch. I ended up getting attatched to and keeping 2 -Mr. and his sister Sylvestra. They're 11 years old now: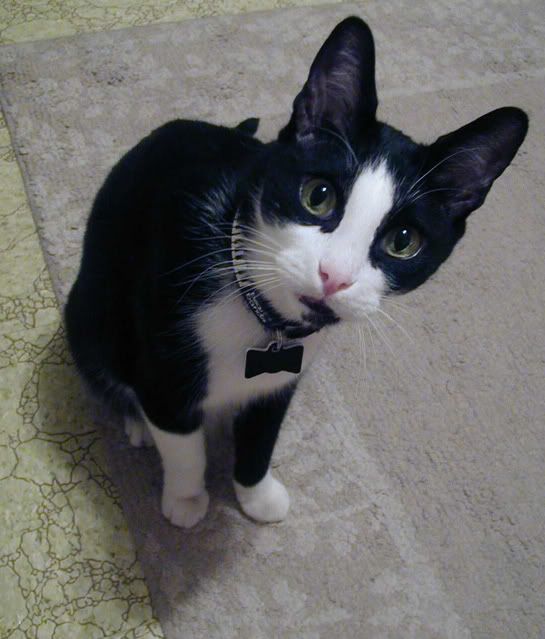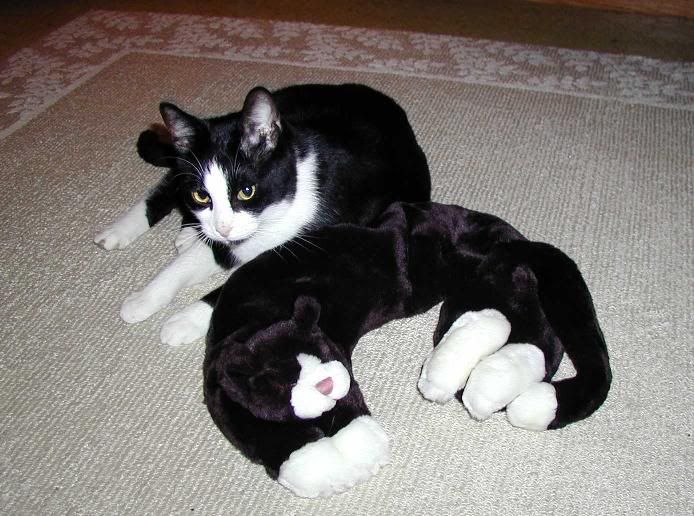 Sylvestra
(Mr. Underfoot's lovely sister -see above)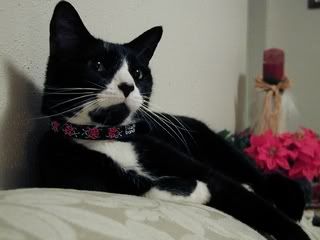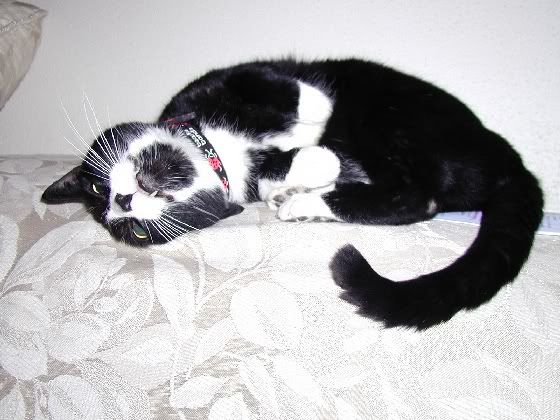 Oreo
DH's sweet boy, 10 years old, who was given to DH as a kitten from a litter of strays found by a friend.