OK, I have wondered for a long time on what it would be to live a cats life. Well Guess what Today was my lucky day.
I learnd about being a cat with the help of Jasmin, Trish and Piccolo. These three babies of mine showed me what it meant to be a cat. I was only abole to operate the camera for a short time, but I hope the photos are good.
Jasmin showed me that getting love and affection from you dady is so rewarding, PURRRRR-fect!!!!!!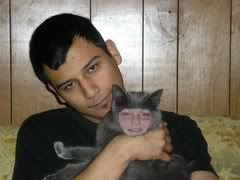 Piccolo taught me to lay back and relaxe in a cardboard box, SOOO warming.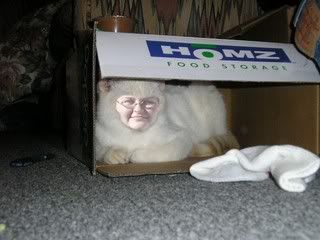 Trish showed me that looking cute gets you everything!!!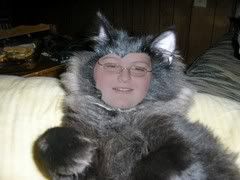 LOL , I hope I didnt scare anyone with my photos, lol
Ashley