OK - her name is not actually Mujahadin. It's Ming Loy.
...and she's not that little. The frame of her body is about the same size as Flowerbelle (who is white and petite in all of her 7 pounds) - but Mujshie weighs about 10 pounds.
Yes, she is a little overweight.
...and she's not actually a black cat. She has a very delicate "necklace" and a little teeney "bikini" of white - a thin stripe across her top, and a little v on her abdomen.
But she is VERY shiny!
So despite not being an actual terrorist engaged in Jihad, nor being particularly little - nor actually being all black - she is our cutie baby girl.
Sleeping baby girl: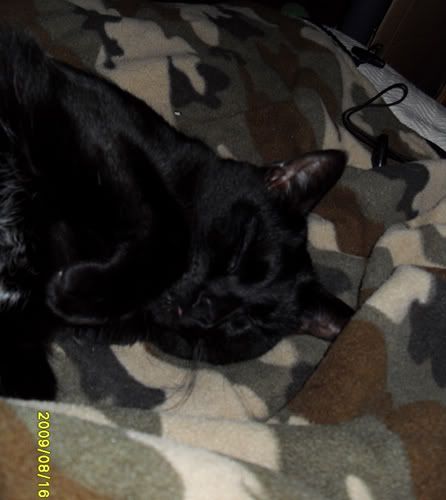 Loving little nose pets!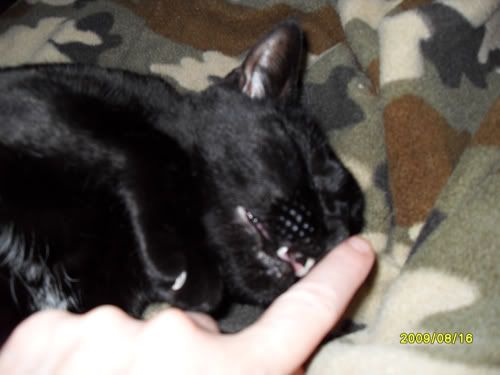 Intently focused on something in her sights!