Last week I posted a thread about my 5 month old kitten Jade (http://www.thecatsite.com/forums/sho...d.php?t=204467) who had some vomiting, diarrhea, loss of appetite, and stopped grooming etc. Overall she looked terrible, so I made a vet appointment for the very next day. She had a couple pee-pee accidents outside of her box the week before [all when I wasn't home, so I personally attributed it to a behavior thing]. The vet checked everything, checked her heart, abdomen, everything seemed fine. He felt around her belly/organs for a while making sure everything was normal, and he said it was. I pointed out her "pot-belly" appearance and asked if she had worms, she was only de-wormed once prior so she was due and he de-wormed her again at this visit. He gave her some IV fluids, and did blood work to confirm everything was okay. Blood work came back perfect, only with a slightly elevated WBC count which he said was from the infection. Gave me Clavamox, and I was on my way. She started feeling better almost immediately, started grooming, stools became solid again. She has seemed fine all this time, but for some reason I see her belly and get paranoid, especially today! When I pointed out her belly at the vet visit, he said it could be from the worms but also inflammation/swelling from the infection and diarrhea/vomiting.

Im going through a serious break-up, so at this point Jade is ALL I have [or so it feels..] and everyone in my house is telling me im crazy and paranoid, and laughing etc. Her belly just looks big, but im not sure if that's just a chubby belly from eating [although I always thought those belly's usually hang more on their underside]. When I got her at 3 months she was 3lbs, and now at 5 months she is 4.7lbs. To me she is just a small and dainty cat, she seems like she will always be small and the vet had absolutely no concern about her weight.

Lately ive noticed she isn't eating as much as normal, and will leave some food behind and not really want to eat unless I feed it to her from a spoon or my hand. I also feel like sometimes she isn't as hyper and playful as she used to be. She will play if played with, but not always. She sleeps more than I remember any kitten of mine sleeping, but is a lot more playful at night. I know cats are nocturnal but at this moment, im so paranoid that im thinking of every possible thing!
I even took her temp, which was only 101.

All this reading about FIP on the forum makes me so much more nervous, I took a couple of pictures just now to show her belly.Sometimes you notice it more than others. I know VET is the only sure way to go, but I don't want to rush there for possibly no reason at all, when she was there and got a full physical only a week ago. If you guys think this looks suspicious, im definitely going to make an appointment. Also, she is still on the Clavamox, not sure if that matters any.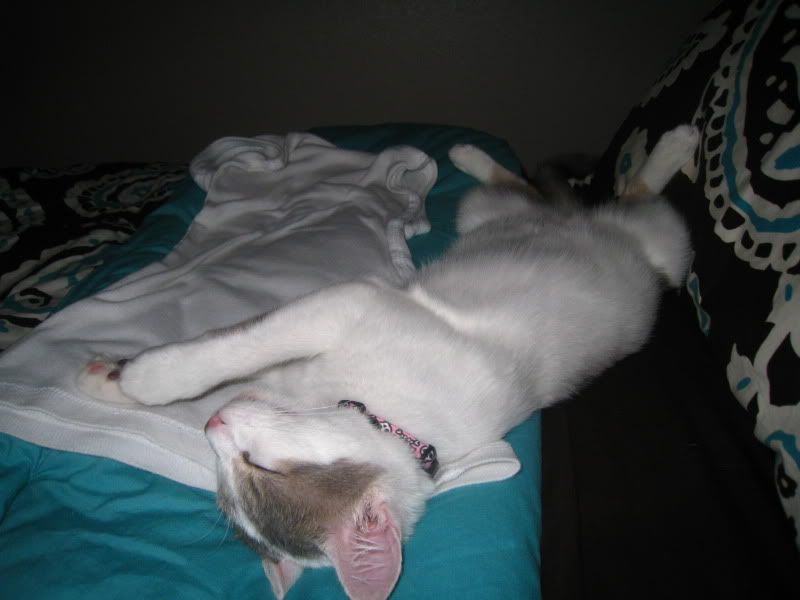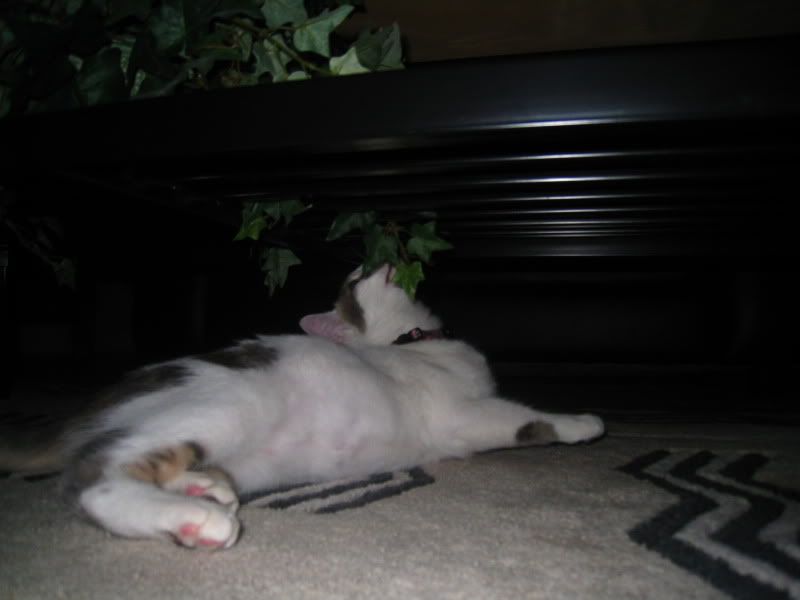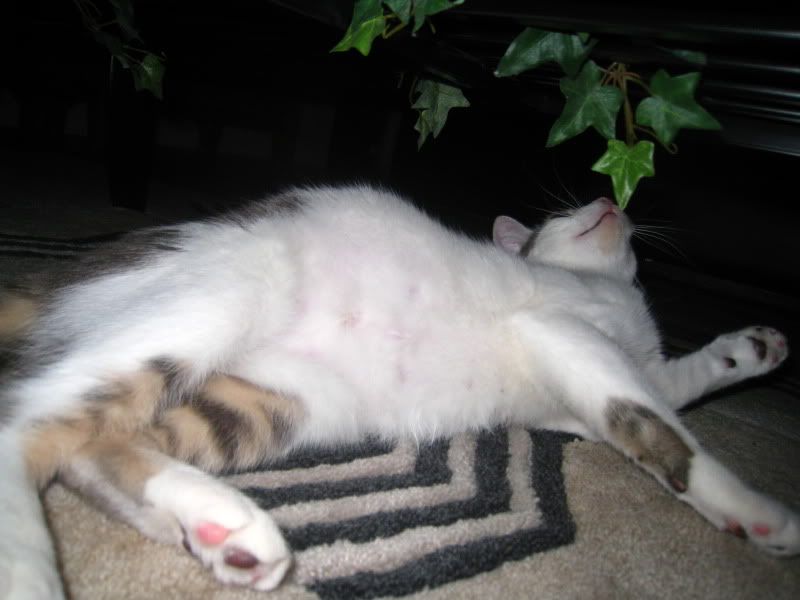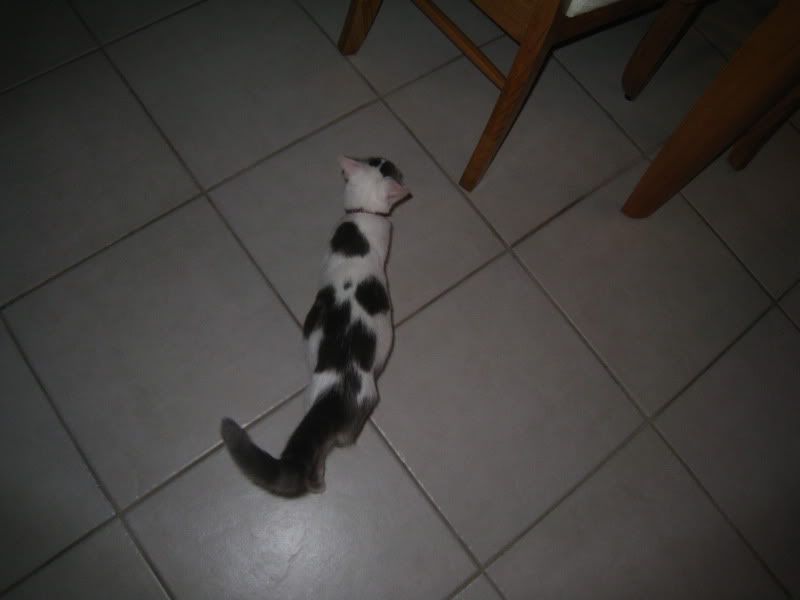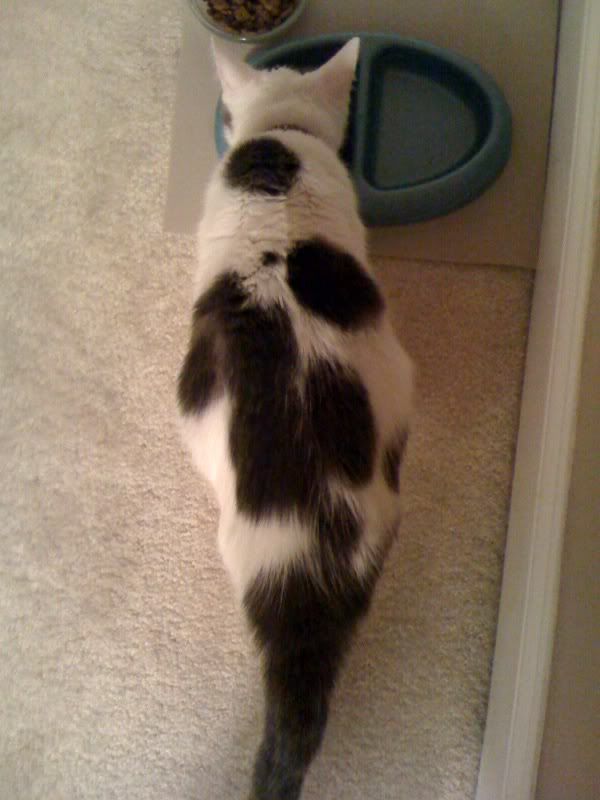 It doesn't help my paranoia that she was a stray who was found by a lady who fosters/adopts, and lived in a home of around 80 cats prior to my adopting her.

HELP
im so scared!