A few new pictures of my darling boys!

Here's Riley with his box.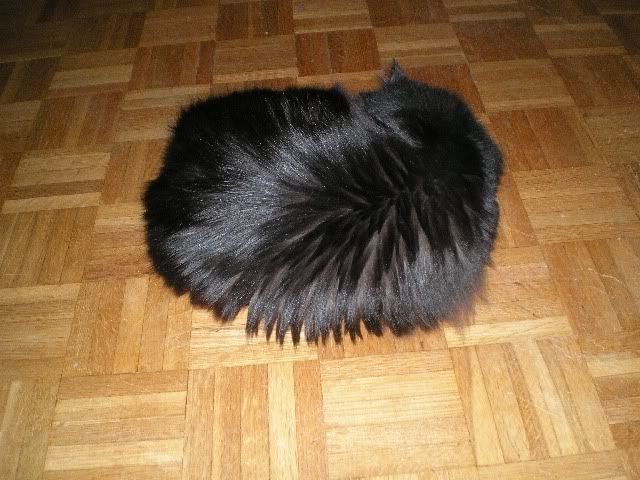 Honest, there really is a box under there, see? lol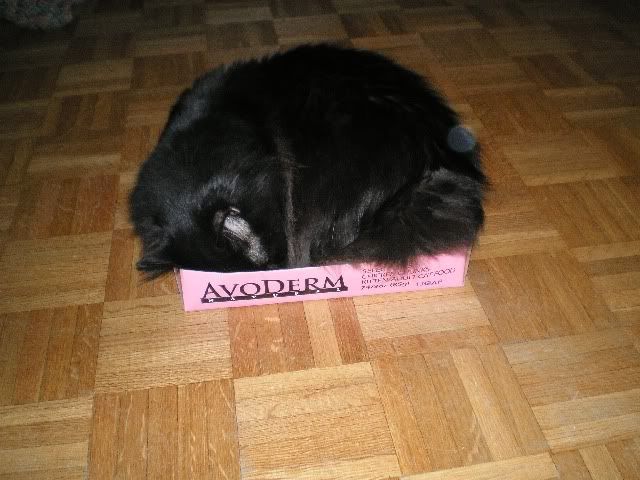 Playing on a new catnip mat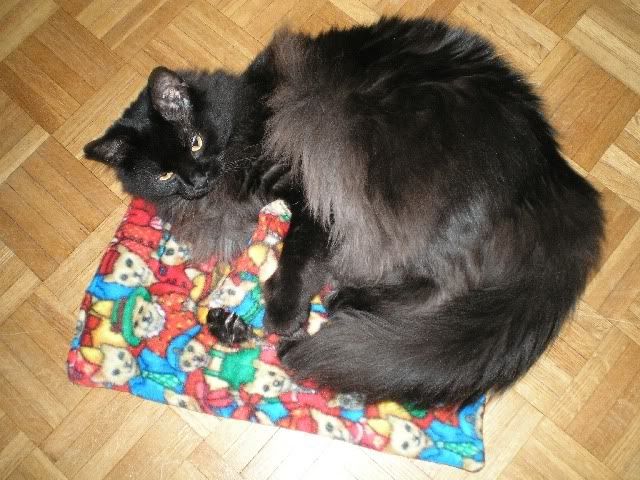 Uh oh, Xander has noticed the new toy...




Xander wants it!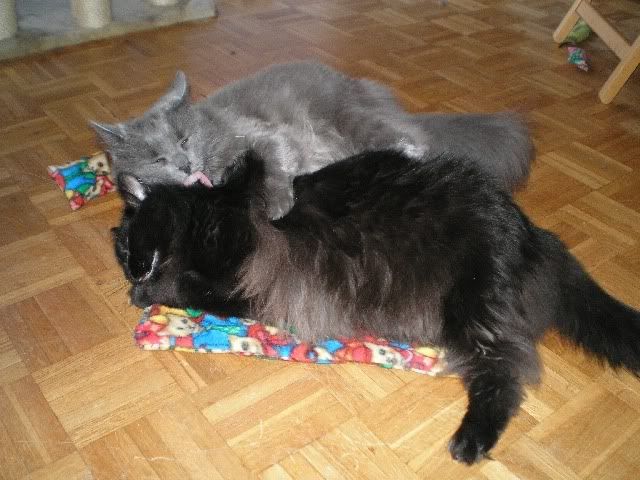 Mommm, he's touching me!




Xander takes over the mat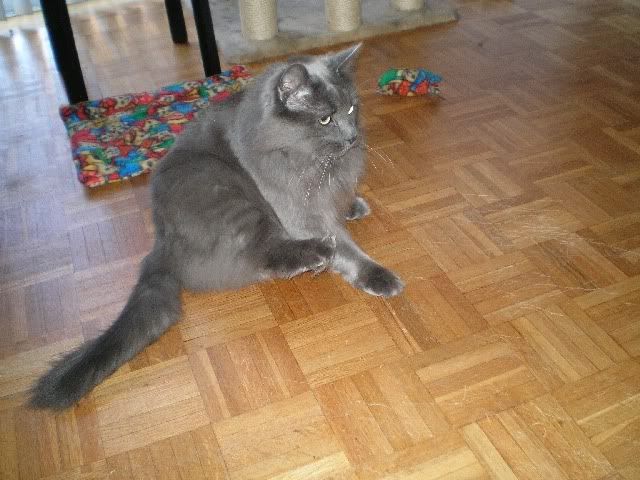 Riley trying to entice him away from it again.. nobody can resist the belly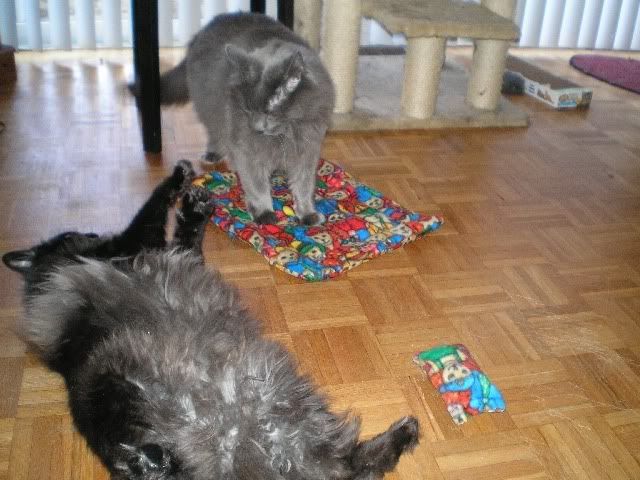 Xander falls for it...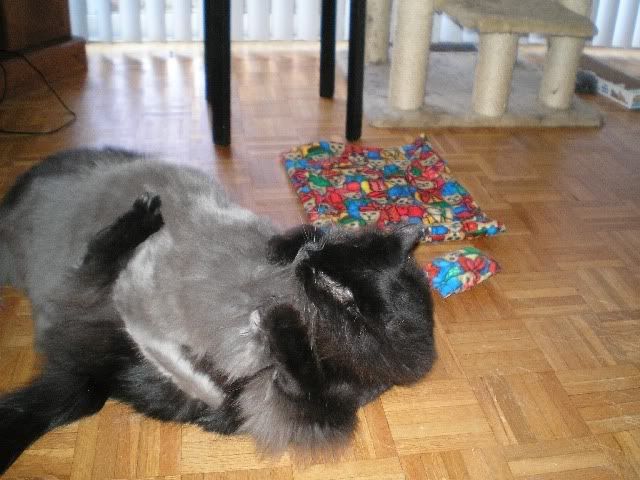 Riley wins possession of the mat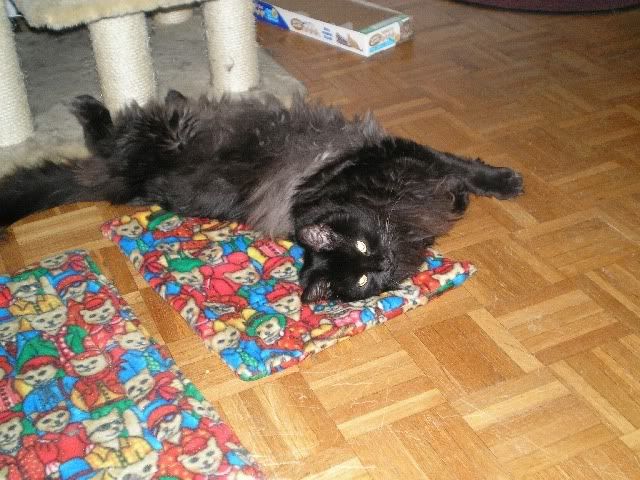 Relaxing after his victory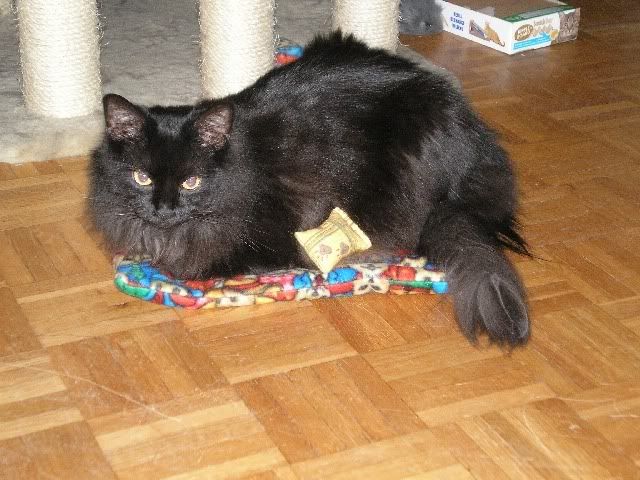 Silly boys!