Hello! ^^
I was googling around for a comfy place to settle down with other cat lovers and I found this forum and decided to give it a try.
=D I've owned many cats in my short life, unfortunately I've had to deal with intolerent parents getting rid of them all the time.
But now that I live on my own, I've got no problems at all keeping and loving my baby.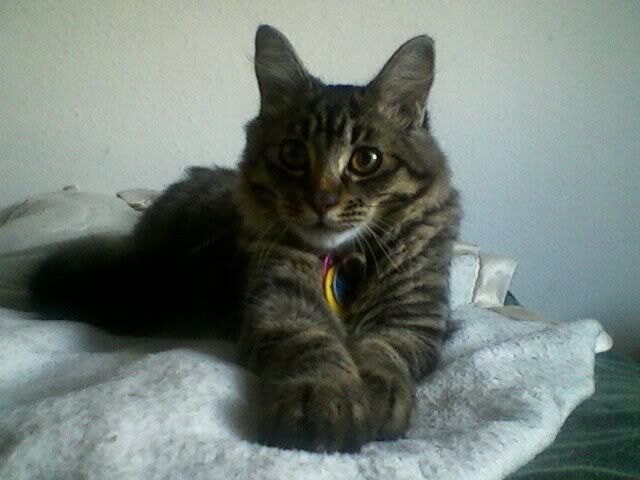 His name is Bean Bean. He's still just a big baby, barely 2 years old. And I hope no one here minds when I gush over him.