This is where I found Molly sleeping this morning, and actually, she is still there. Apparently this is a good way to sleep if you don't want to be bothered!
Anybody in there?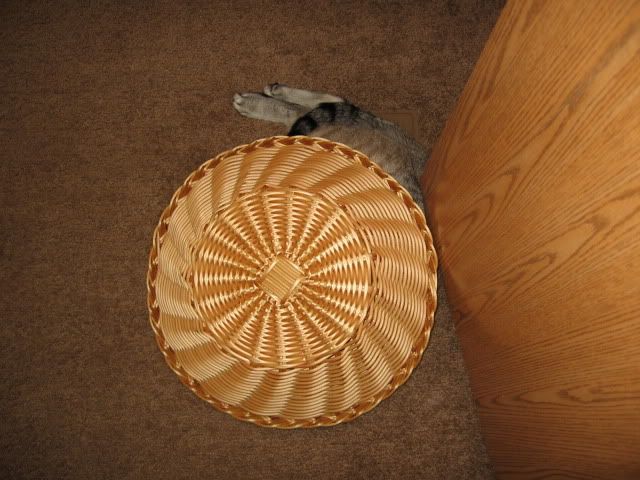 Maggie inspects the situation, but quickly decides there is really nothing to see here.
So, Molly continues her nap in peace and quiet!