I've been fostering Tess for 2 months (and 3 days
). For those who don't know her, she's a feral kitten that I've been working on. She's probably 5 or 6 months old now. In almost any way, she's a regular kitten now, but she still only allows touch rarely...more work needs to be done.
Here are some pictures I took today.
Sitting so prim and proper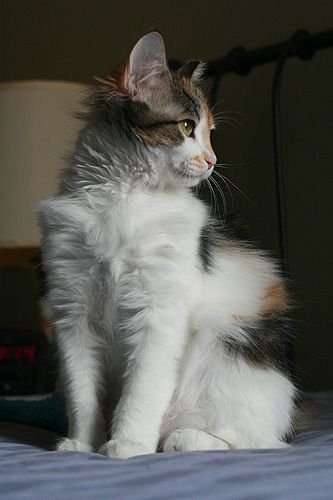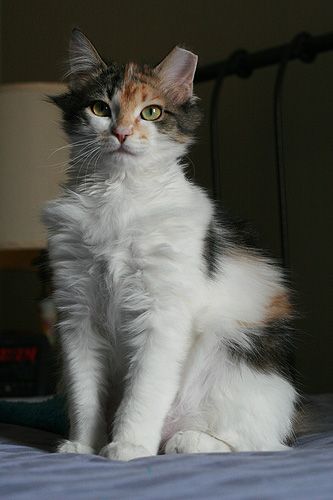 Then, not so prim, and definitely not so proper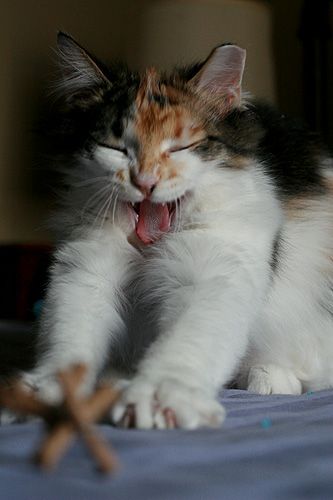 The cat dancer is her absolute favorite, and never fails to get her riled up!
Of course, she is a bit of a fatty, and inherently lazy (for a kitten)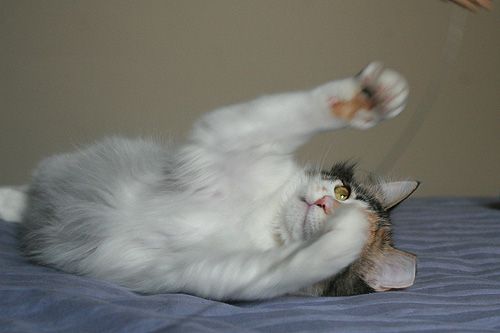 And her close-up portrait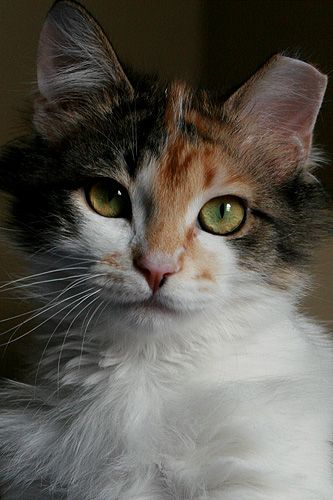 For those who have never seen it, and for comparison, here is a picture I took the day she came to me