I thought I'd start a new thread..........Here is Emily at almost 10 weeks. She'll be 10 weeks tomorrow.........
I'm 10 weeks old tomorrow Mom? What does that mean?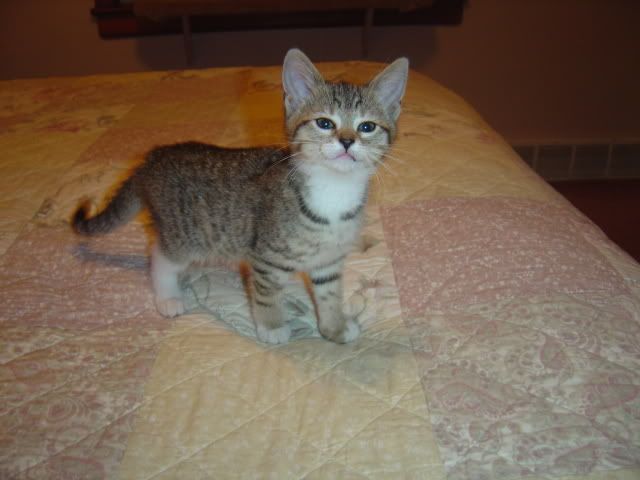 Why do you put my pictures on here? I am not very photogenic!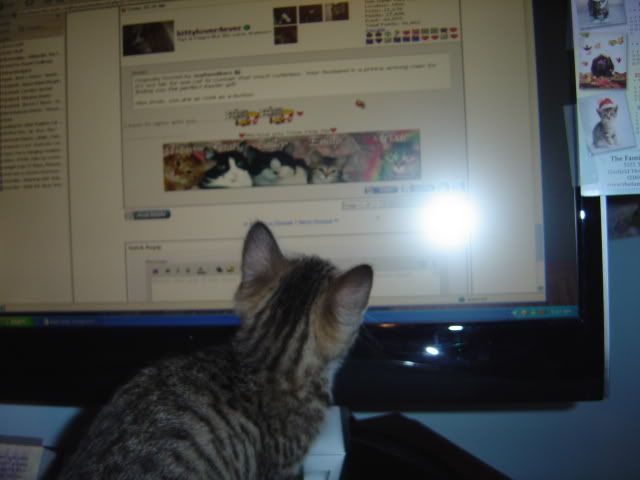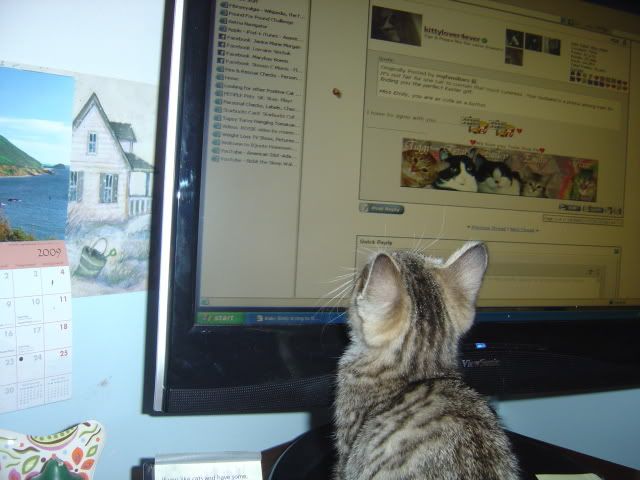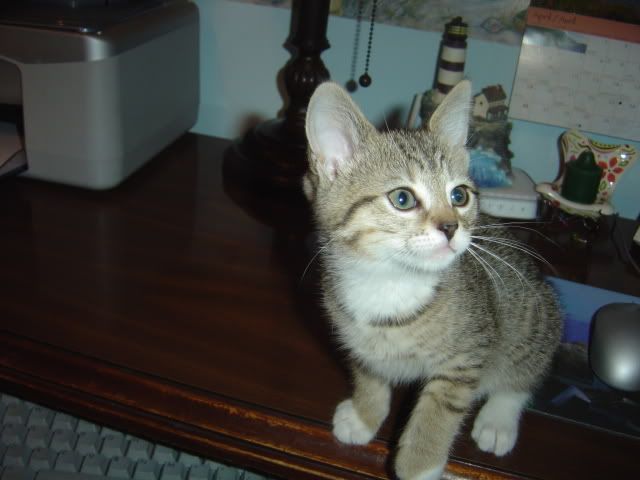 So much to play with, not enough time......
Yumm, this ear tastes good!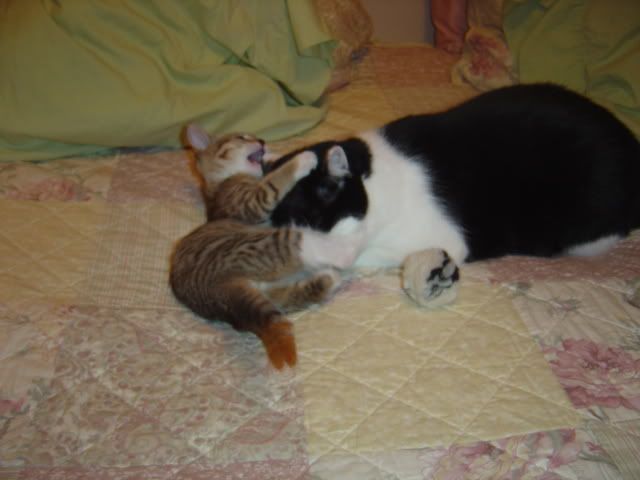 Now your butt doesn't taste as well Bailey....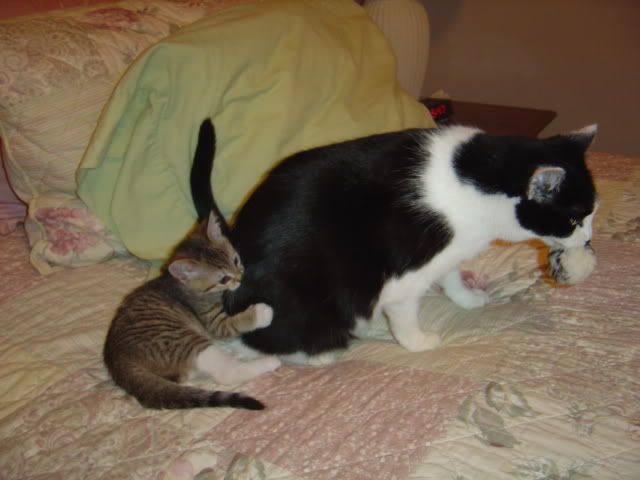 I love it when she jumps at the other kitties with all 4 legs spread!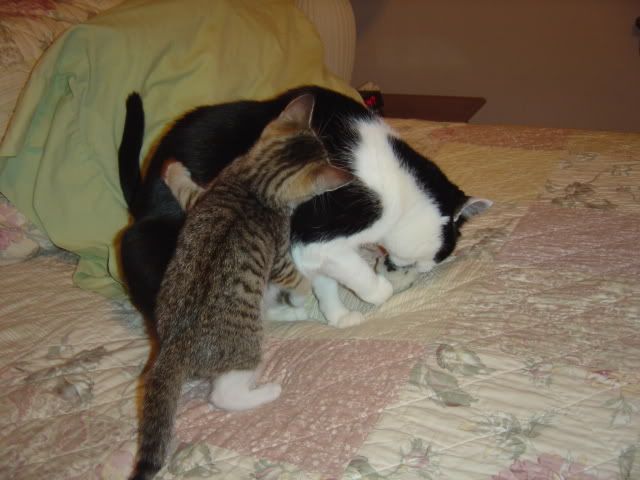 Bailey and Emily sure love eachother!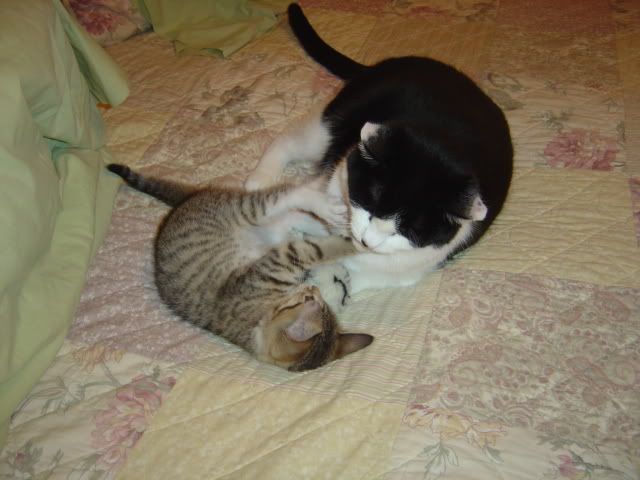 Ok Mom, one more pic.....