I've been fostering a feral kitten that I've named Tess. Here is a picture from when I got her a few weeks ago.
That? Is one scared kitten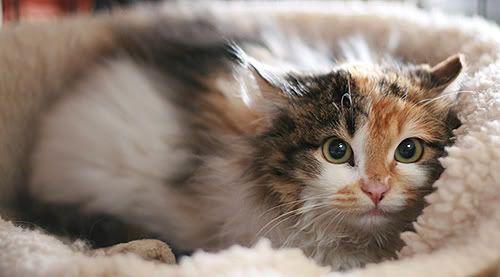 After much hard work on both our parts, progress is being made. She doesn't yet allow me to pet her, but I am allowed to play with her, and feed her tuna on a spoon.
You can see the progress in her face!