Di is a boy cat we picked to be friends with Hennessy (and they already like each other, yay!)
I have a couple grooming questions, but I'll ask those elsewhere, this is the pretty kitty thread!
Exploring... (his poor tail!
)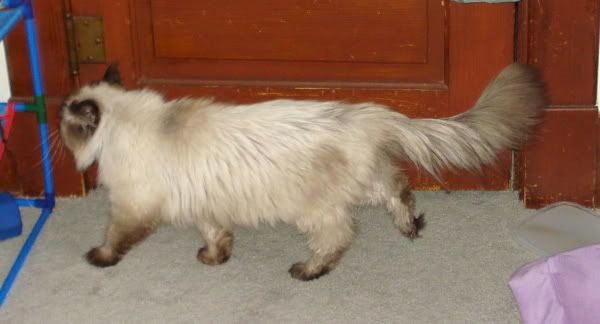 His face (his whiskers have spots of black on them, they're funny!)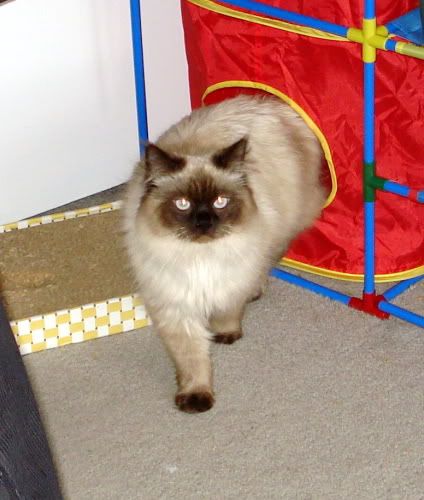 (slightly blurred) Profile (I was trying to get him to look AT me)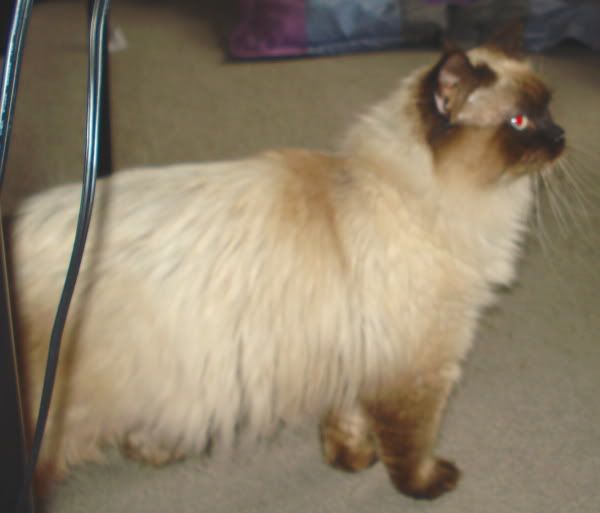 Another from the 'look at me' thread (Gosh, this one would've been great for Cattitude!)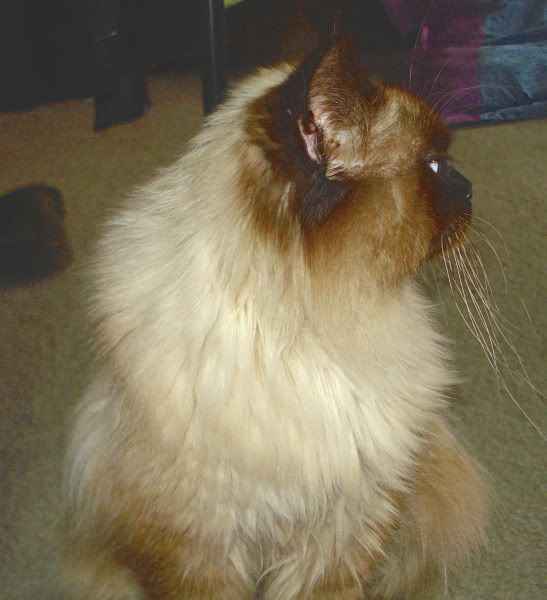 Last one! (For now!)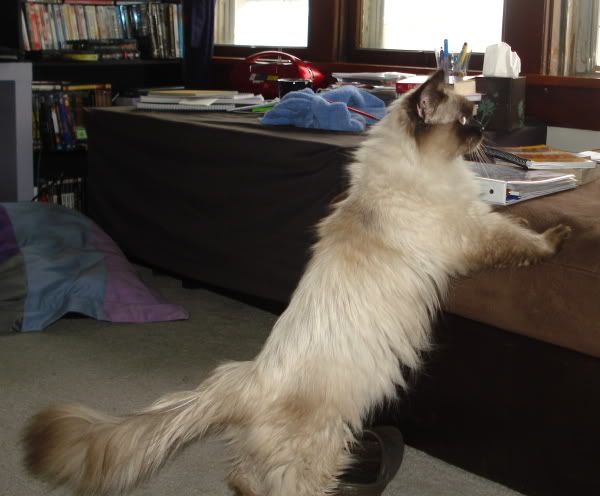 My new baby!