Good afternoon everyone!
Here are some recent pictures of my kitties. Bilo is the big tux, he's 3. Mia is 16 months and she's the little tux (6 lbs and full grown!). Reese is the blue cat at the end, she's 4. Bilo seems to be the most camera-friendly, and I had trouble picking pictures of Mia because she looks like one of the creepy children of the corn in most of them. Sorry for the super-closeups, I like to annoy the cats when I'm taking pictures. Hope the sizes are OK.. I'd welcome feedback on if resizing is necessary for the pictures
This is B with his favorite toy, String. Not sure what the look on his face is but I think it's hilarious..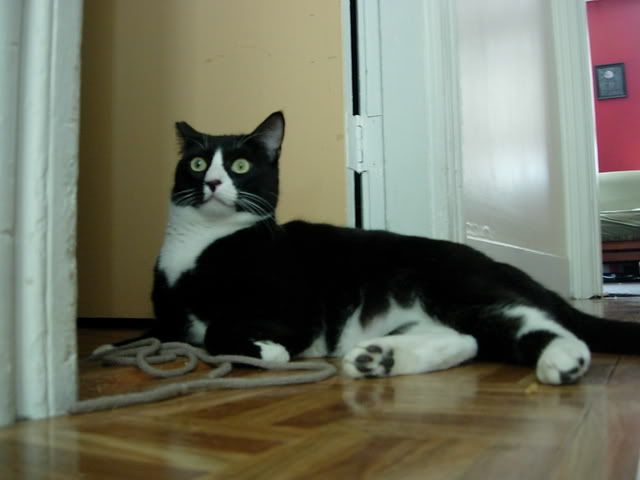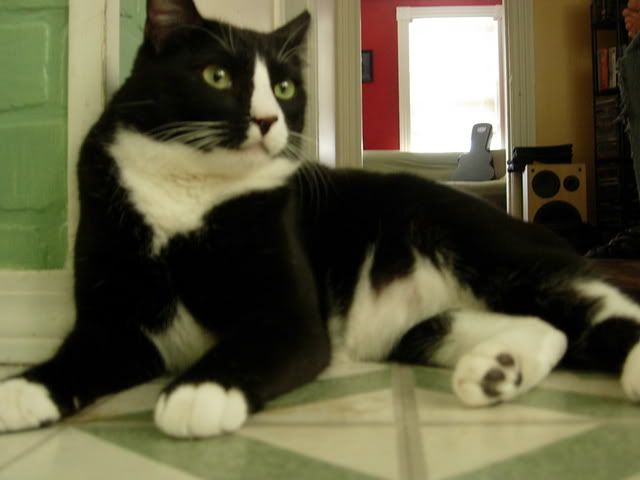 Gotta love the scratched up couch:
Wicked tiny:
Another classic face
Reesey has a tough life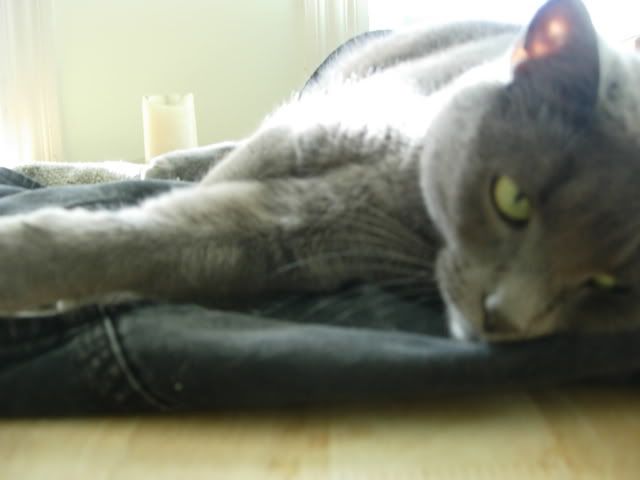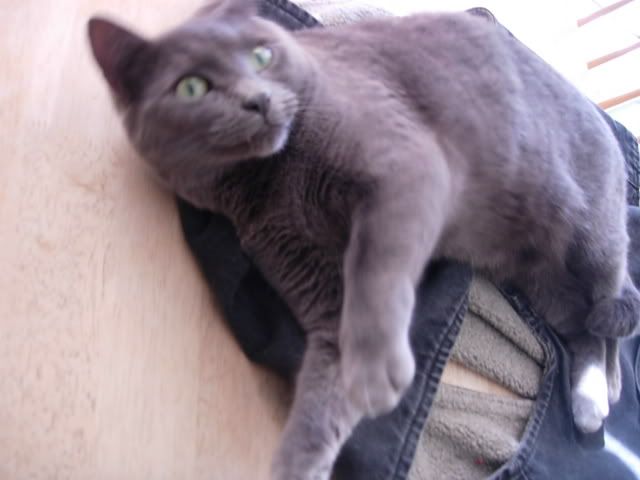 B got bored, so I stopped the photo shoot....