My brother found both these cats.
The Blue/Grey on is bout 7 or 8 months old and is about 11 pounds already.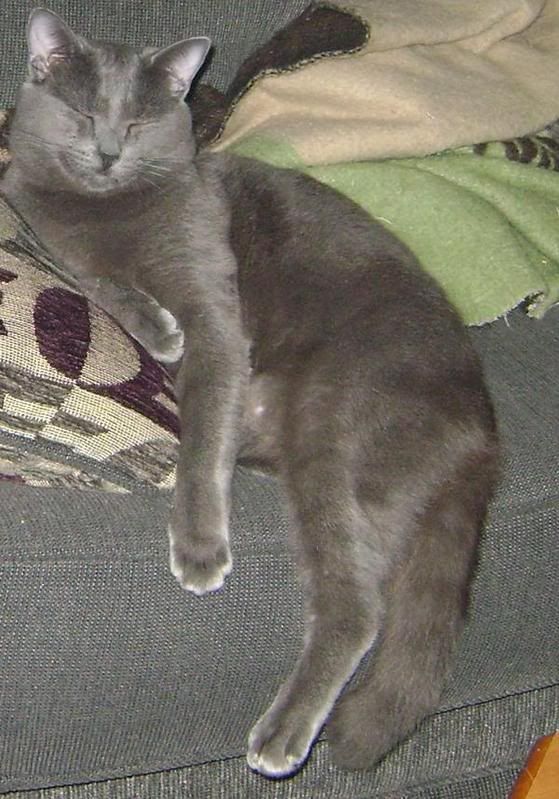 The striped cat is around 4 I think.
He is my Sashas dad.
My brother is so stupid sometimes.
He said he found a fixed male and it bred with his Russian Blue.
Shadow is fixed now.
All kittens died except my Sasha and Itty Bitty her brother.
He says he thinks Nermal is american shorthair but I am not sure about that.
He does have a flatter face when you see him in person.