First off, I have to say I am very much the sceptic but the paranormal, ghosts, spirits terrify me
I think I`m afraid to believe and try and rationalize every thing.
Second, I have seen a few odd things in this house but not down here in my flat. Other people have seen things / felt things upstairs too and it is an old victorian building so I guess it has some history
So, the thing is I got the replacement lens for my camera the other day after breaking the old one, and I wanted to get some nice pictures of Maisie. In this particular picture she is sitting in what was
Kittys
chair. The picture before and after this one are crystal clear. There is no lights on or sun shining into the room and I do not smoke.
What do you guys think? I`m just intregued(sp?) as to what caused it.
Anyhoo, here`s the picture...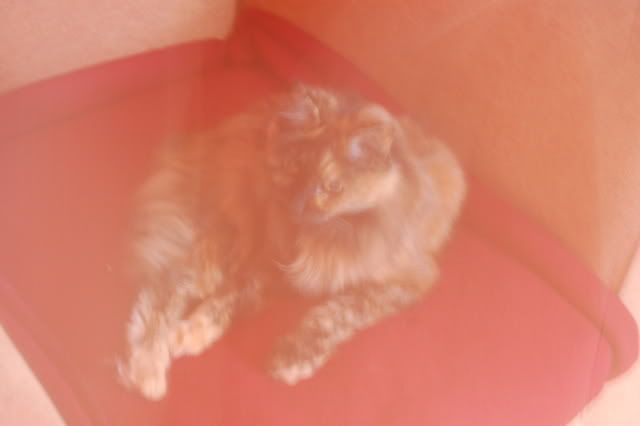 Here`s another for comparison...