Hello!
My wife and I are the lucky housemates of Jack Bombay, and his sister Leenya, they're total buds, Jack is 11 and Leenya is 6. Jack is an Expert, fwiw, and Leenya is a highly ranked professional, here is a pic of them, Jack is the black one,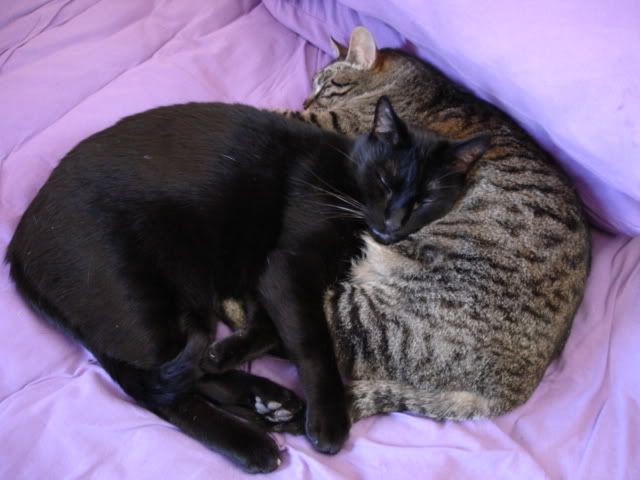 And another,
A couple of week ago Jack was diagnosed with renal failure :-( We found out about it before he "crashed" but his blood numbers were pretty bad, a couple days of IV fluid therapy helped out a lot though and hes back at home doing pretty good now. Here is a recent pic of him working hard,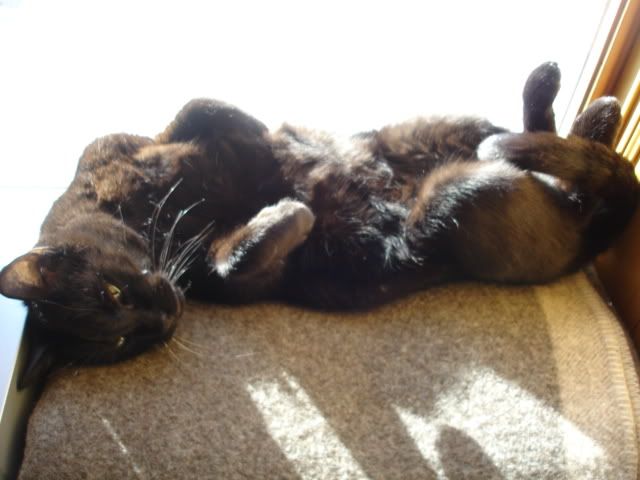 Oh, for those that didn't know, Jack used to be a stuntman when he was younger, he climbed down from the top of the pole backwards
After a few years in the stuntman business he was ready for a change and became a secret agent whose job is comprised almost entirely of "bring mice inside the house, disassemble them, go look for more"
So, what does all this have to do with a catnip filled mouse? Well, Jack is, as far as we can tell, mostly "bombay" in breed, they really take a liking to one toy typically, Jack certainly did, He's had 3 of the same mouse actually, but he treated them all the same, he plays fetch with them quite frequently, and puts the mouse away when he is done playing.
In the morning he'll get off the bed go get his mouse, play fetch for a while, put his mouse back in his food bowl (which is where he keeps it) and then come back and sleep some more.
As most cats are, he is super quick, you can throw the mouse upwards over his head from ground level, from just a few inches infront of him and he'll do a half backflip, catch it with his paws (that's how you can tell he's smarter than a dog
), put it in his mouth, then flip over sideways and land on his feet, here are some action pics,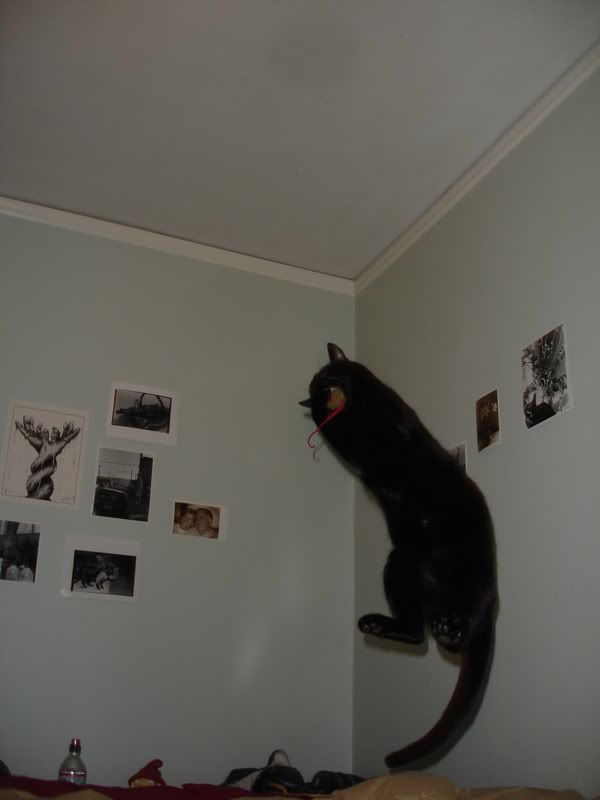 You can just barely see the mouse in his mouth in this pic as he is coming back down,
And here's a pic of him "palming" his mouse,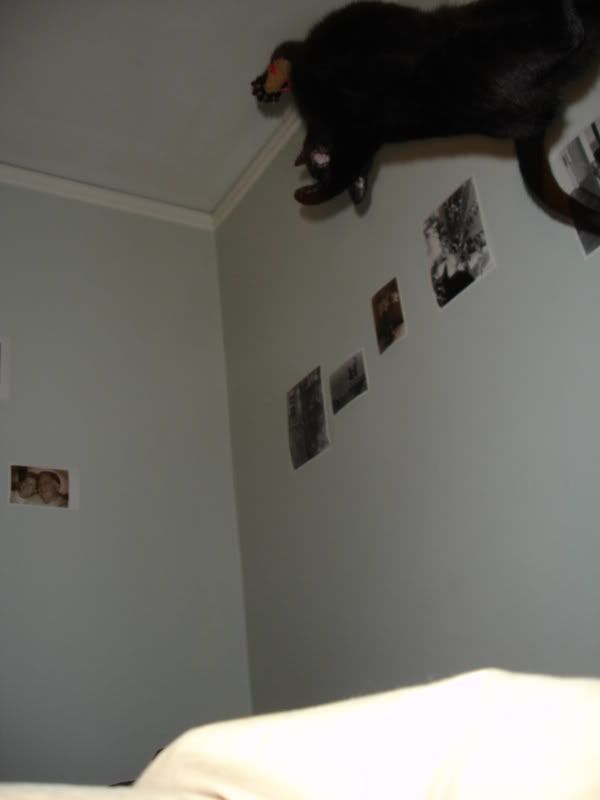 Jack and his buddy,
At any rate, the last of these 3 mice has been lost, and they have not been made for ~5 years. I know the chances are slim, but if you guys are like me at all you probably have a basket of cat toys, may of which don't get a whole lot of use, I'm sure somewhere out there there is another "Brown mouse" that Jack would love to take care of.

Here is a pic of what I am looking for, you can see that he has fetched it literally thousands of times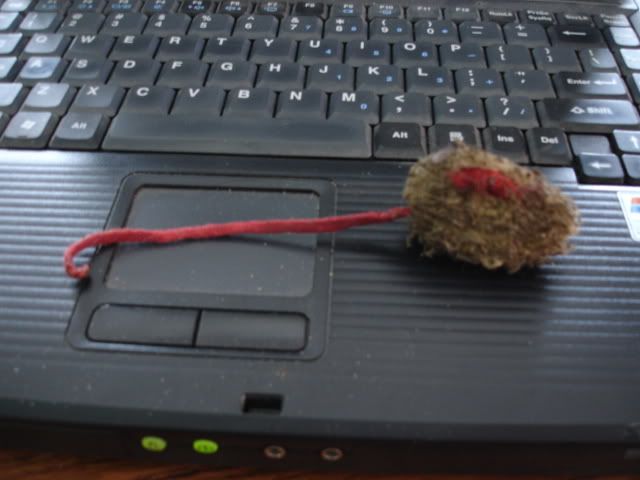 The manufacturer was "Krazy Kat" Or it might have been spelled "Crazy Cat", and they sold mice in 3 packs, all different fabric colors/patterns, the brown one was the only one that was berber though. Needless to say, googling for either of those "crazy cat" terms brings up a lot of hits, but none are specific to what I am looking for.

So, anyone have one of these around that they would like to sell?


Was that too many pics?
PS I can tell this forum rules because you guys have a black cat smilie \t