An updated list, with pics, of my animals. XD
~~~~~~~~~~
Birds
Kylene
, my three year old female cockatiel. =) I got her in my senior year of high school after falling in love with two cockatiels in my Animal Sciences class. She loves head scritches. <3 She's just a normal female. ^_^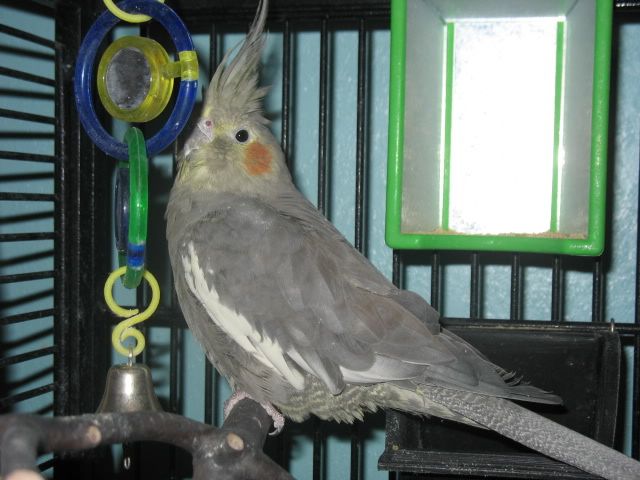 Amante
, my male. He's about 2 and a half years old. He is in love with Ky (they mate whenever I put them together for a few minutes. =P He doesn't care for me much. I bought him to be a companion for Ky while I was in college. I have been off-and-on training him to "shake hands" and "high-five", but since we don't have much of a bond, it doesn't always feel "worth it". =P He is a cinnamon pearl lutino, but, being a male, lost his pearl colouring after his first molt. His cinnamon colour is hard to capture with a camera.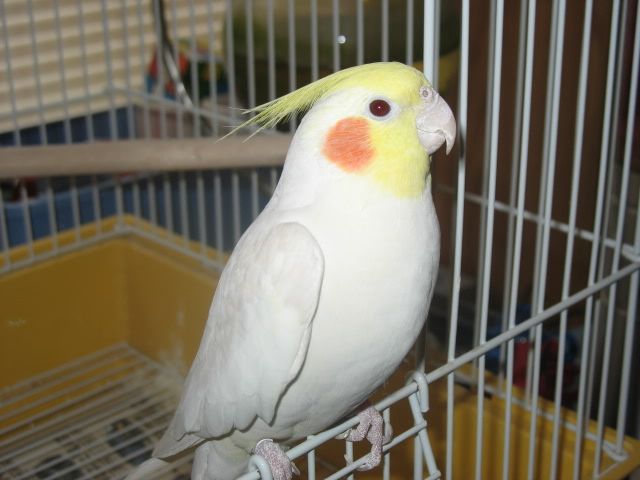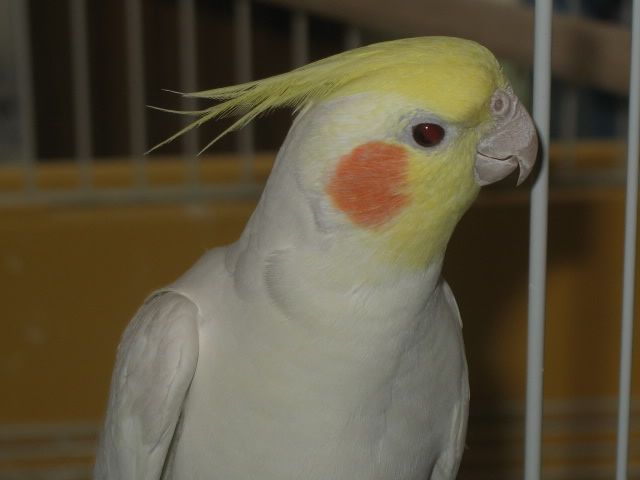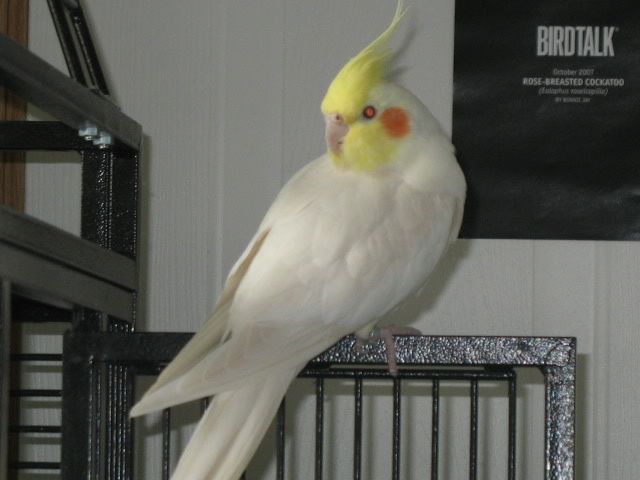 This last pic shows his cinnamon colour. It is the very, very subtle brownish tinge on his wings and back. I didn't know he was cinnamon until I found what was called "dirty lutino" on a tiel breeders website. I emailed her with this picture, and she confirmed that she has no doubt he is also a cinny. =)
Chloe
, my newest baby. She is maybe a year and a half. I bought her this last July, because I suffered the great loss of losing my baby Sierra, due to a stupid accident that was my fault. I would have liked to rescue a cockatiel, but Chloe and her nestmates had been in this particular store for months and months and were unlikely to ever be sold. She was untamed when I bought her, and unused to being handled, so she has been quite a challenge to tame. Her little head crest is always slicked back like this. XD She is a pearl female.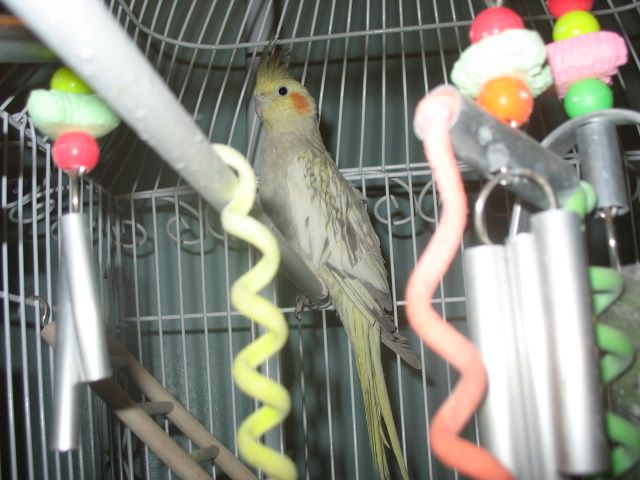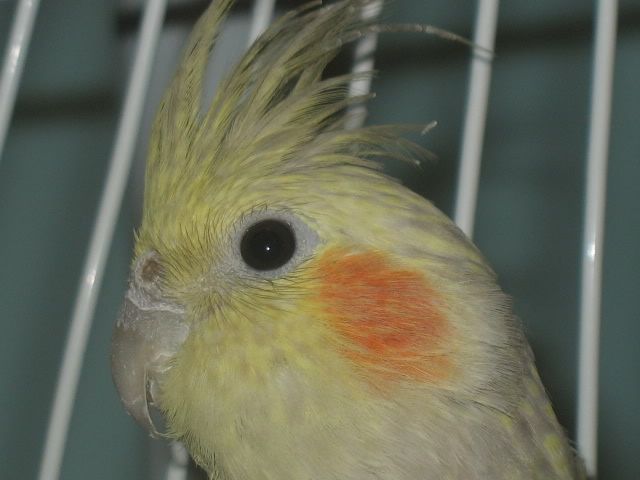 Fish
Siamese Fighting Fish
Rosette
, my oldest female. I've had her for a little over a year now, which means she's probably about...a year and a half old, maybe a little bit younger. When I bought her, she was pure, bright pink. She must have some marble genes in her. I bought her with a sister, Undine, who was blue, but sadly, Undine died a couple of months later. She's a normal veiltail from Petco.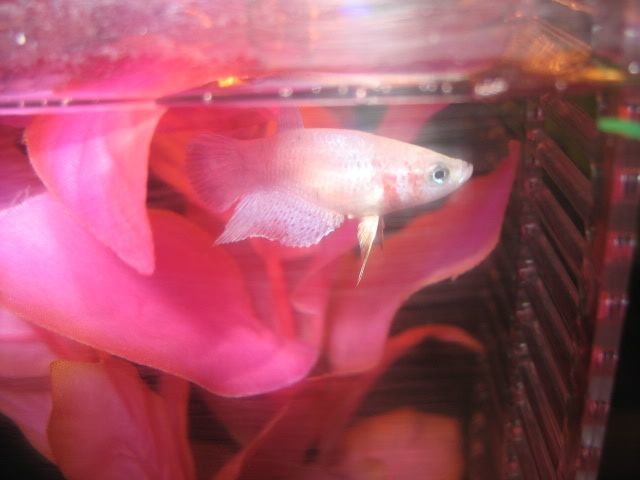 When she was still very young.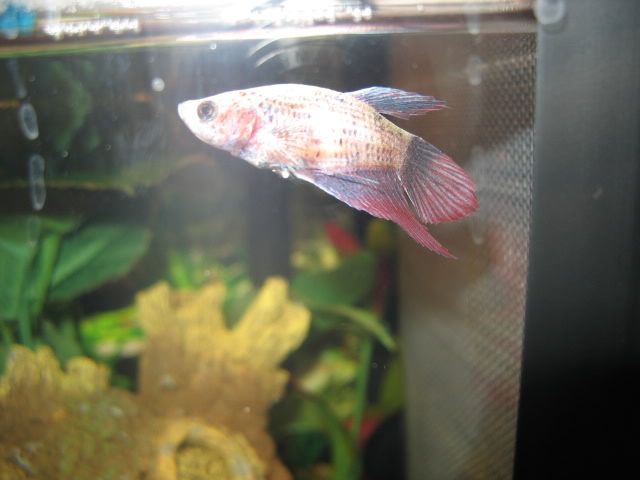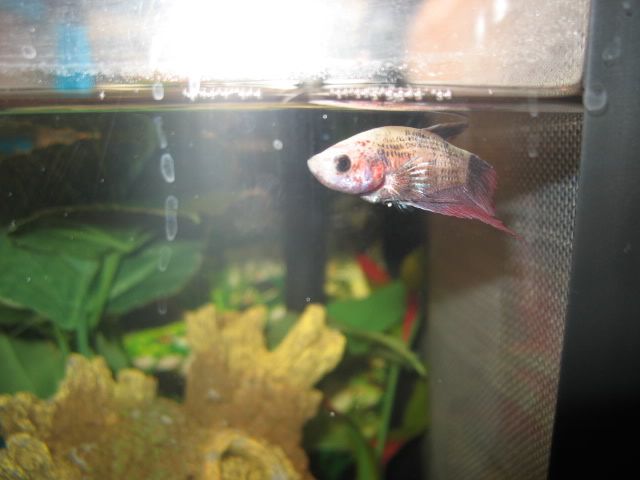 Her eyes have gotten so dark. =3
Banana
, my yellow male halfmoon, also from Petco. He, I suspect, is a tail biter. -_- Just when I think it's healing up nicely from the damage done to it by a rough plastic plant, more of it disappears. I've had him for a while...I can't quite remember when I bought him, but it's been a few months. He's pretty mellow.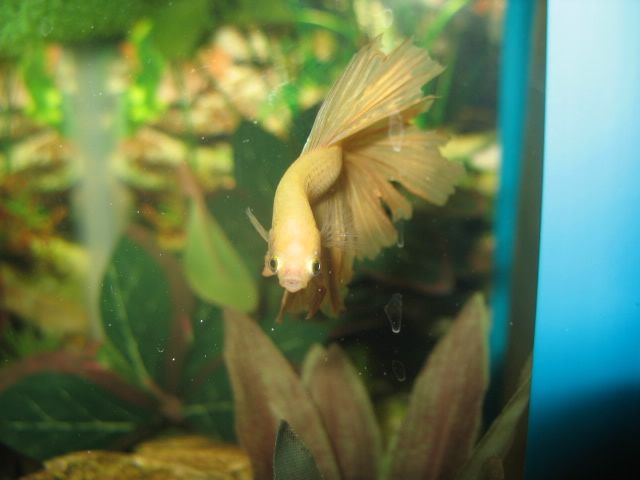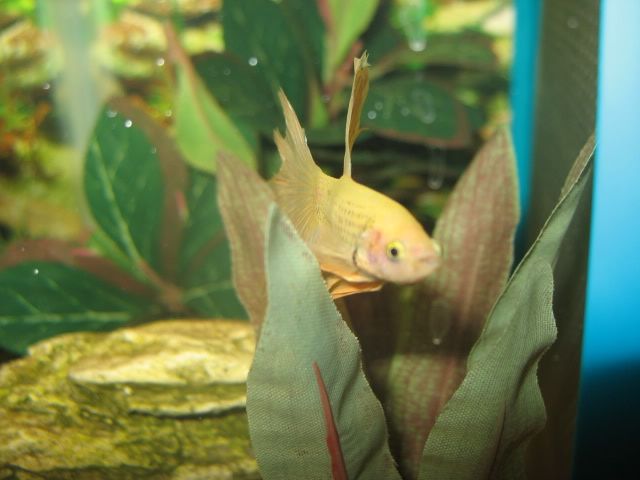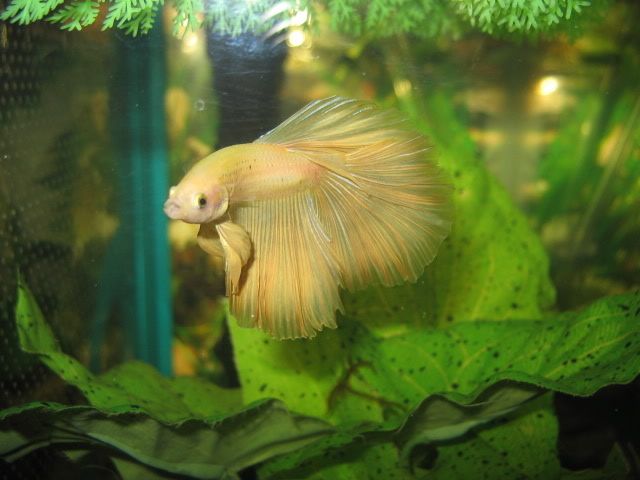 Old pic from when I first got him.
Asura
, another normal veiltail girl. I bought her from a Petsmart, because her colour was so unique-looking. She is quite the cow, eating everything and anything she can. She gets along well with other fish (not bettas, of course). I've had her for a couple of months.
Falcigera
, a beautiful male black orchid veiltail. I saw him at the Petsmart I work at, and just had to take him home. He loves flaring at Rosette, and has many countless bubblenests for her. =P Poor thing doesn't know he hasn't got a chance with her. XD He is very personable, and loves eating frog food.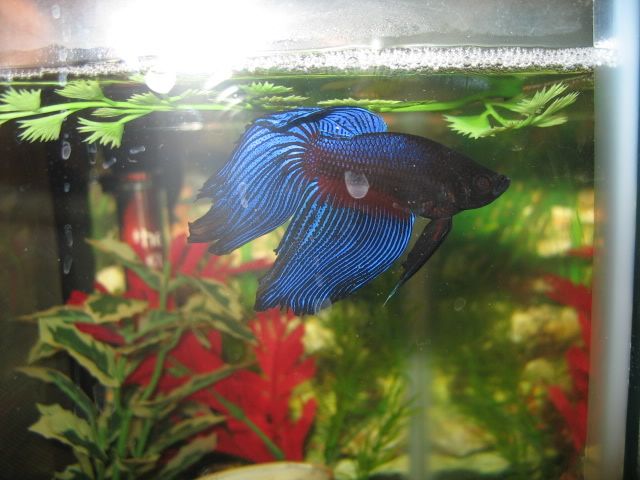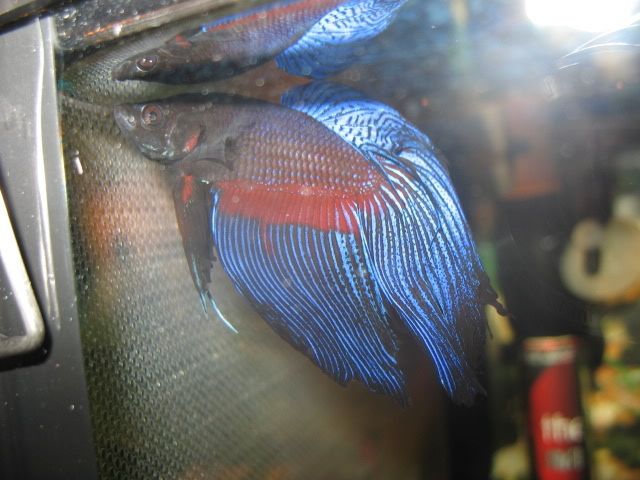 More on next post~