Well, we were very spoilt
Thank you so much Katie!
Predictably, Kitty loves the edible goods and Maisie loves the toys
Kitty smells food!
Is this edible?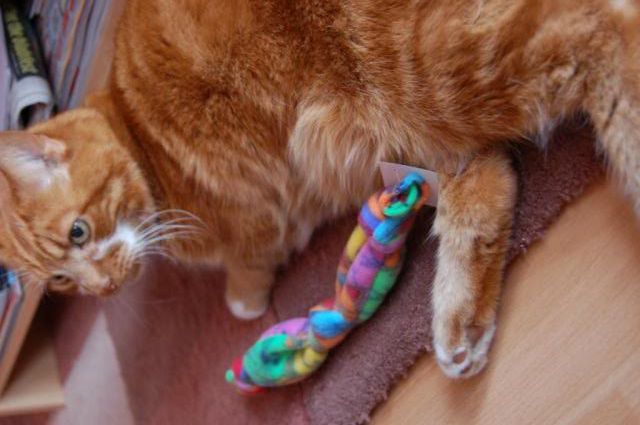 Mmmmmm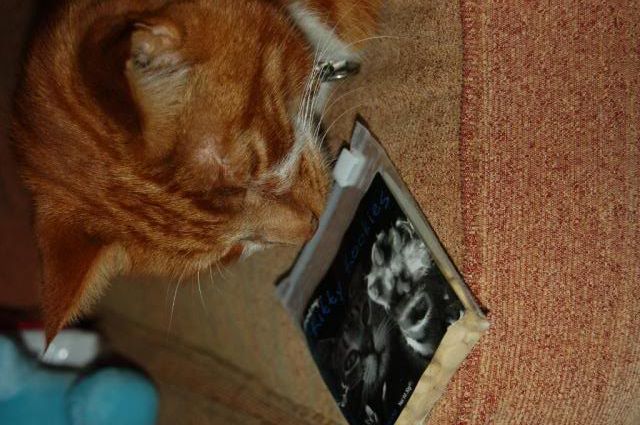 Nom Nom Nom
Delish
I ended up with 2 scratches after giving Maisie her choice of the goodies
Something smells good!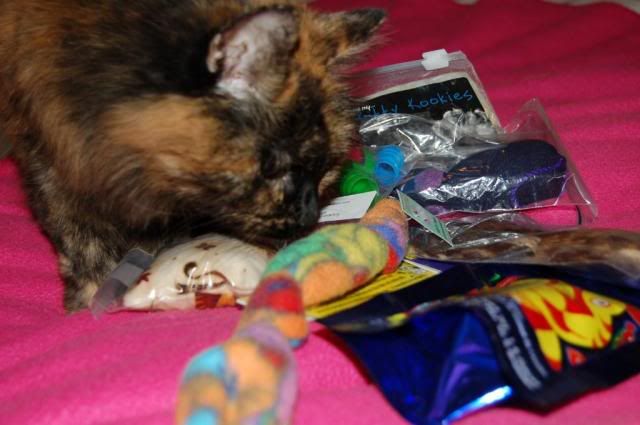 I want this one!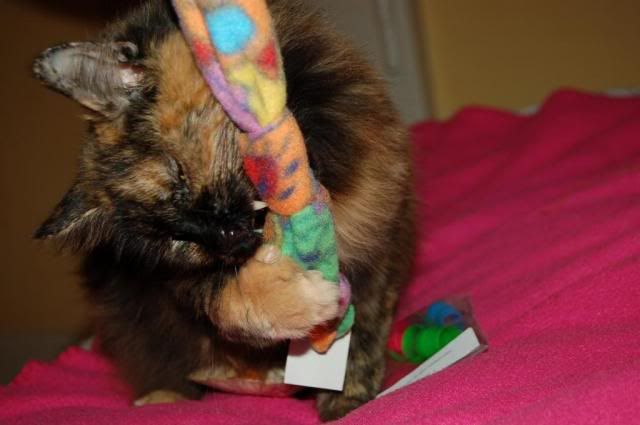 Mine! All mine!
At this point she had claimed the cat-nip toy, a honey suckle pillow and a furry honeysuckle toy and I was bleeding, but she had a fab time!
Stoned cat!