...I have a cat! She's currently sitting on my lap and giving me a look that says "why are you using both your hands to type? You should be petting me!"
We adopted her from the humane society yesterday. She's 4 years old, a bit on the pudgy side, and a big ol ball of love. After sniffing tentitively around the apartment yesterday, she was snuggling in our laps and demanding attention. I was a bit worried, since I had read that cats may hide when brought into a new home, but this girl is not shy at all.
The only down side is that she is perhaps a bit too needy and maybe has some abandonment issues. The bedroom is off limits, since I have asthma and allergies, and need one cat hair free zone. When the husband and I go into the bedroom and shut the door, she sits outside meowing. And if we don't snuggle her for 15 minutes, she's meowing at our feet. Thankfully, she let us sleep just fine, and I'm hoping once she realizes we won't abandon her and are going to give her plenty of love, she won't need to demand attention.
We don't have a name for her yet. I like Rabia (after a famous early muslim woman) and Shams (arabic for sun, and also a famous sufi), and the husband likes Habiba (loved in arabic) and Noura (light in arabic). She was called Mitze, but she doesn't answer to it, so we don't feel bad about changing her name. So far she's just kitty and sweety.
I have a free vet appointment scheduled for this weekend, so I'm going to talk with him about the amount of food we should be feeding her. They had her on Purina One at the humane society (bleck!) and I got a free bag with the adoption. I'm going to wean her onto origen I think, although I also have bags of Solid Gold and Innova to mix things up.
So, enough of me rambling, here's our kitty!
Checking out her new home: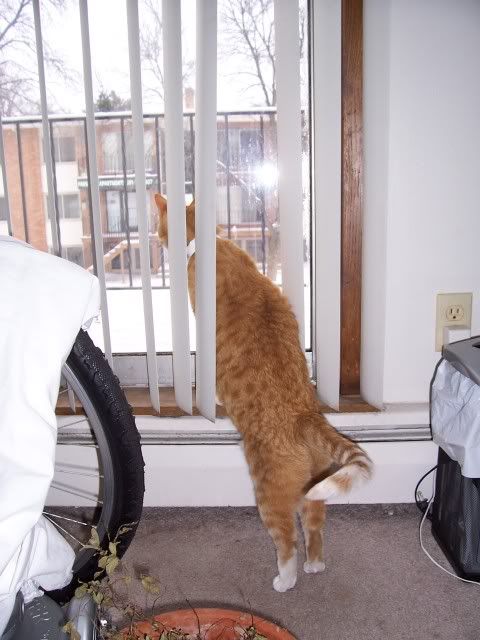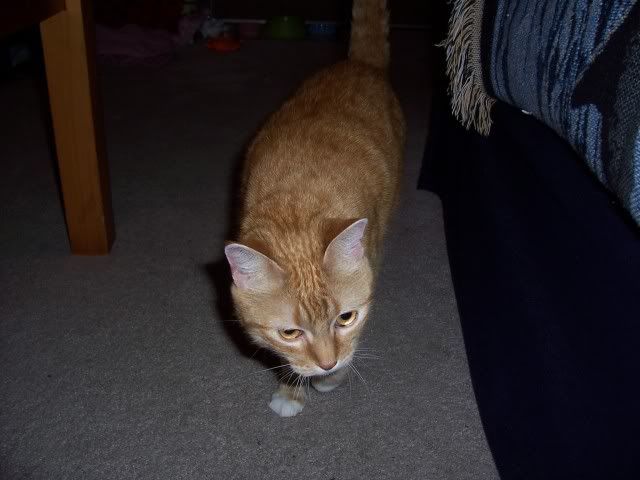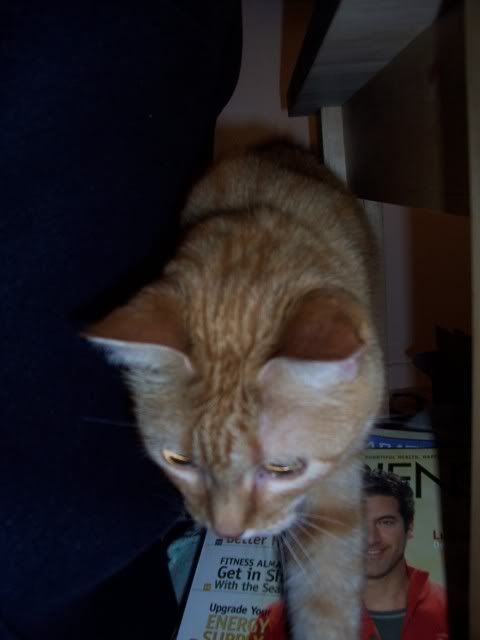 Ah yes, I think I like it here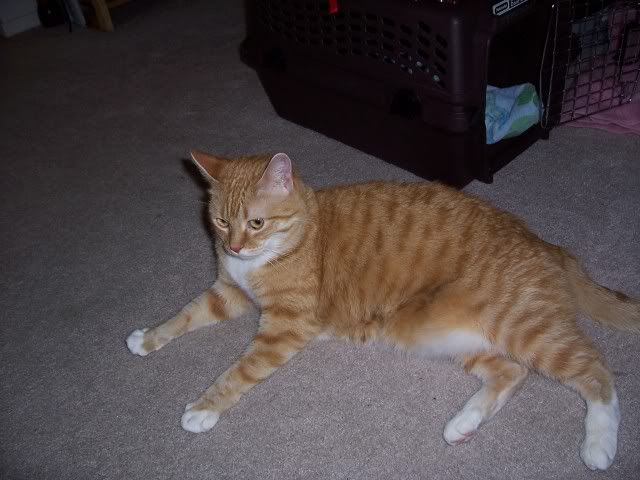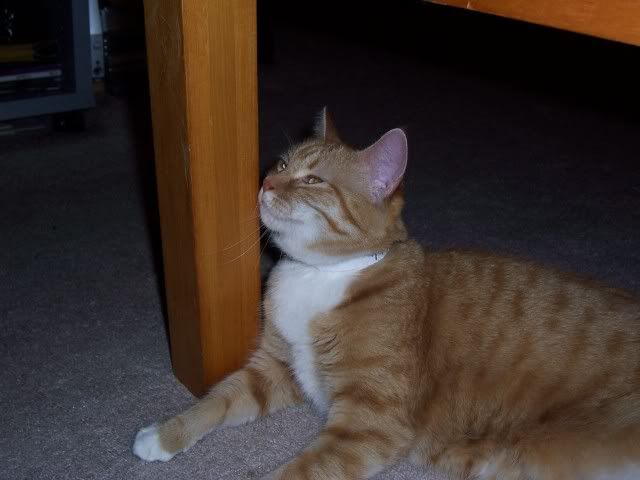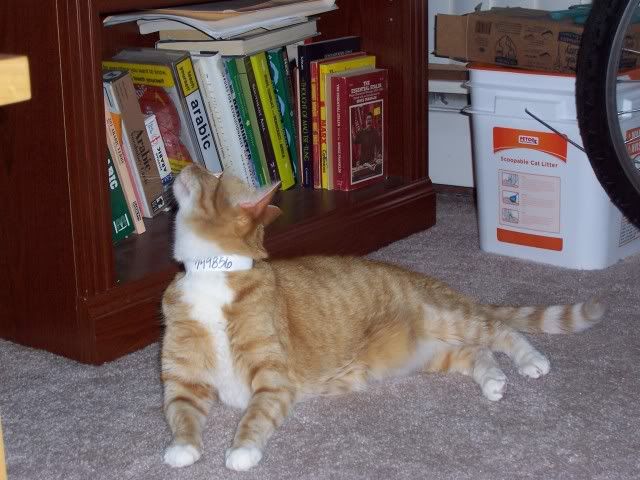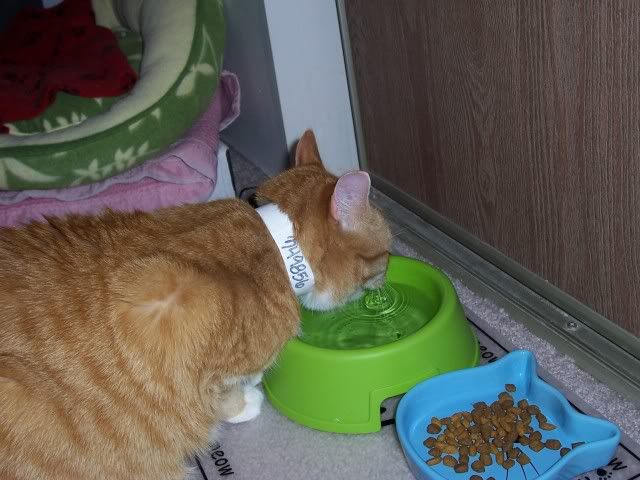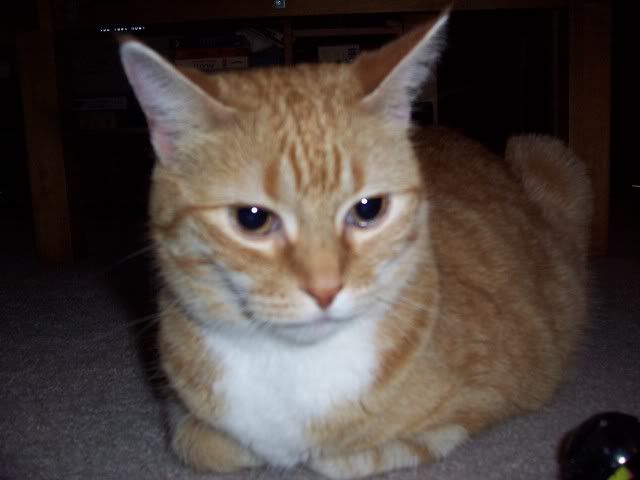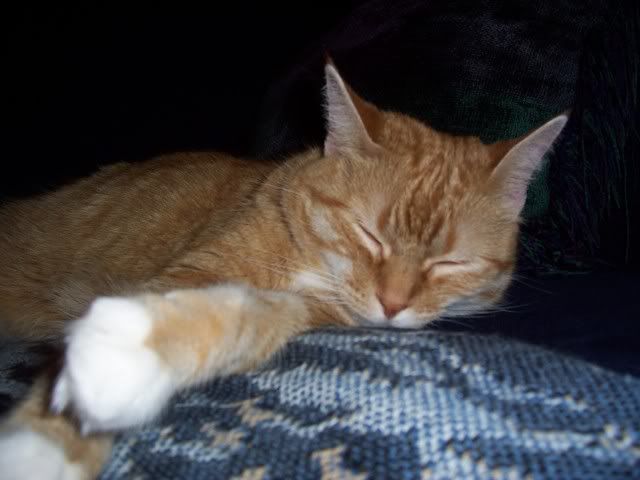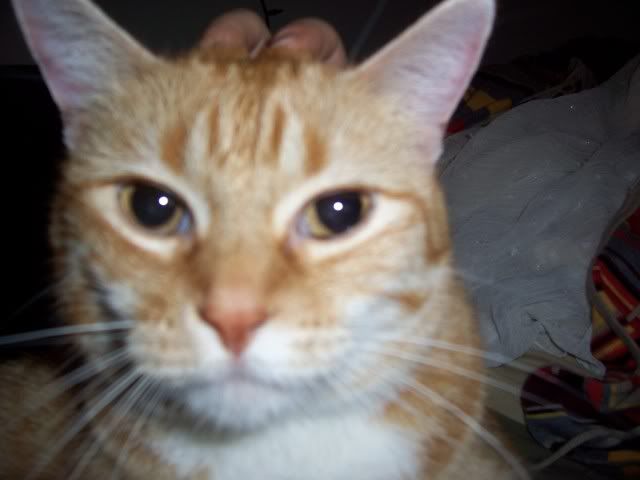 And finally, sulking because I'm typing rather than giving her attention, lol