Well, she wormed her way into my parents' heart and they paid to get this sweet girl spayed, however, my mother is deathly allergic and cannot have pets.
We had her ear tipped thinking she would be rejoining the ferals here, but it turns out that all it took was a cold snap.
Baby decided she would make the effort to get along with Spaz and Jade, and boy has she made herself at home.
My parents and I are very happy that she finally decided to join the family.
She here she is, my girl, Baby.
Look how comfy, and the cute little pale orange beauty mark by her nose.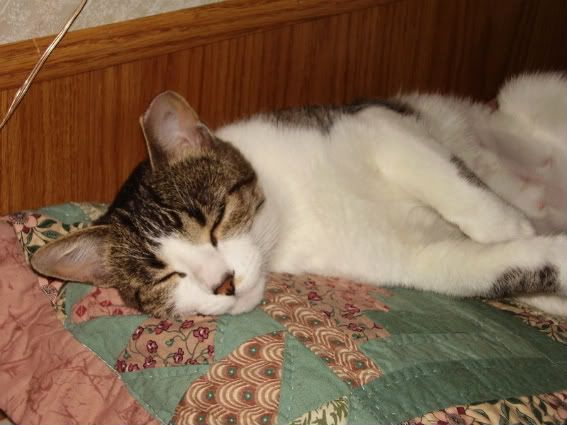 Showing her still bald belly from her spay.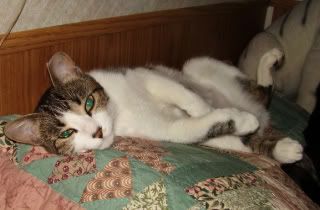 And if you look close on the inside of her right thigh you can see the tiny tattoo that this vet does with every spay/neuter,