I found these little guys dumped on the side of the road, they look to be between 7 and 8 weeks old, There were 6 of them but we have found a home for one. I am keeping the litter together for another 2 weeks before they will be released to their new homes. If any of you live close to me and want one please send me a PM and I will give you the information on that individual puppy. There is a 6 month spay/neuter contract on each puppy. If for any reason the person who adopts him/her cannot keep him/her they must return the puppy to me, and I will re-home him/her. If anyone has any idea on what mix they might be it would be great. They have long bodies, and are short and stubby the black and white female is probably going to be a medium hair length and the mostly tan one is going to be a medium hair length as well, the other 3 are short hair. Here are their pictures...
Black/White Female
She loves feet, and will raise her paw at you to get attention, shes very playful and was the first to shred the newspaper into 5,000 pieces!
Tan/Black Female
Shes the quiet one, if everyone else is being petted and she isnt, she will sit back and whine...its sad, so Ive taken to picking her up first and petting her while petting her brothers and sisters.
Tan/Black Male
This little guy is something else, he was the first one to figure out how to get on the bed(mattresses are in the floor)downstairs He stepped onto a book and right onto the bed, laid down in the middle and attacked the covers!!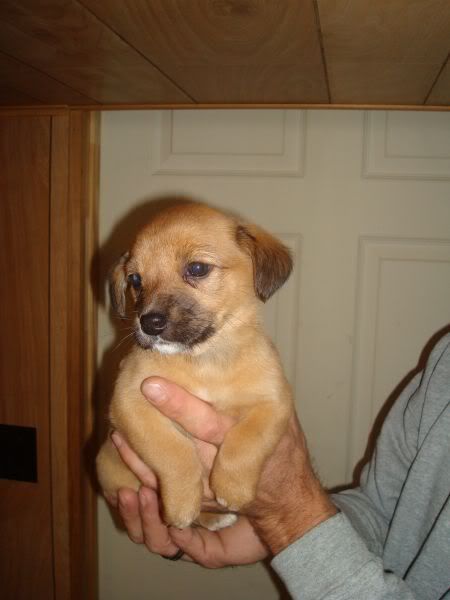 Tan/White Male
This guy loves fuzzy toys he has a bear that he refuses to share with any of the other puppies! He loves to be held and sleep in your lap!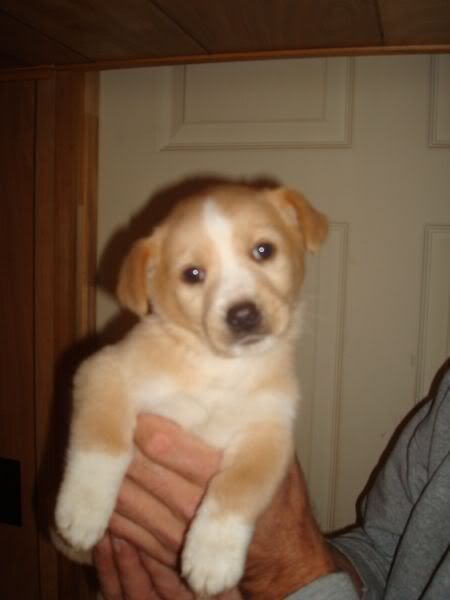 Tan/white paws and chest Male
This little guy is kind of shy at first, but will chew your toes if they're in front of him. He was the first one to growl at a toy!!