by the time dylan was 18 months he was already in the hands of his fourth owner. it seemed no one wanted to give this bouncy buffoon a chance. my friend gave him 3 and half years until her *!*! of a husbands cruelty led me to step in and become owner number 5.
5 years on and dylan, still a total loon, lives happily with us and i am still at a loss how anyone could have given up on him. sure, he is high maintenance but he is a collie! it's not rocket science!
dylan was diagnosed with leukemia 2 and a half years ago, a rare form that my vet has only come across once before in 26 years. he is on a daily dose of steriods and chemo tablets and is doing really well. his leukemia count has actually dropped from being in the 80's to now being in the 30's which is fantastic!
so here is my boy.
chewing on his bone.
enjoying the sunshine.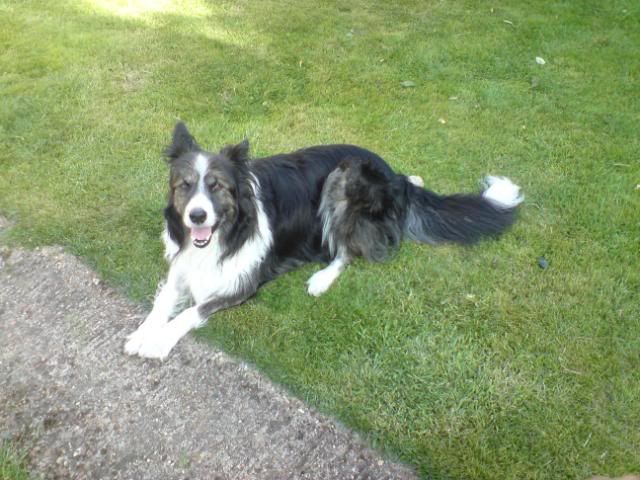 loving the snow!
(that is my daughter hiding behind her snowman
)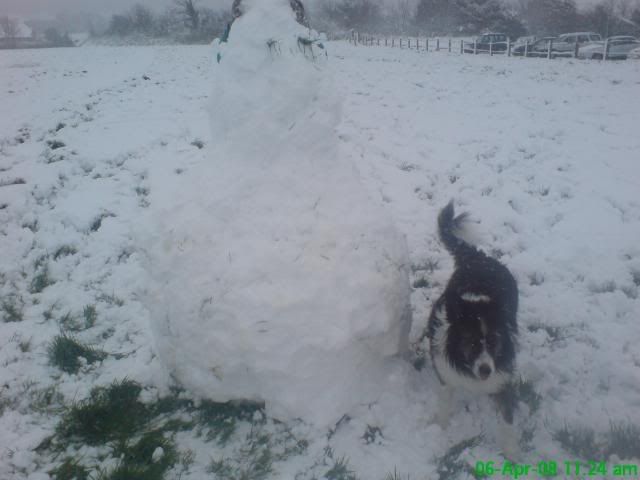 sulking cos he can't play with the cat tunnel.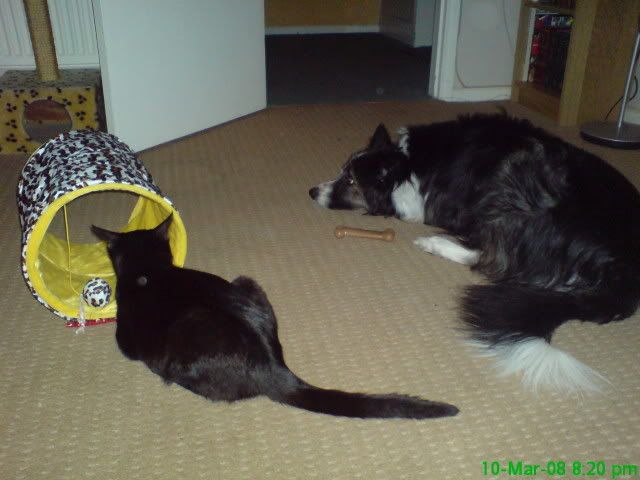 dylan