Bella went into labor last night around 10pm. Digging, going nuts, wouldn't sit still etc. By midnight she was sleeping, so I went to sleep thinking it was false. :roll: I wake up at 3am and she has two puppies and the only reason we wake up is because our CAT ( Zelda ) looked in on the new arrivals and Bella about killed her and then I heard a small squeak and went, OMG! :shock: jumped up and looked and sure enough, two well taken care of and dry babies.
We have 1 girl and 1 boy so far. We seriously camped out right next to her, I am sooo shocked she did ALL that with out us hearing, wow... very very shocked! :shock: I'm kinda sad
too, I really wanted to video tape/get pics of them coming and I have no idea who was the first one
Anyway, here are some pics...
Boy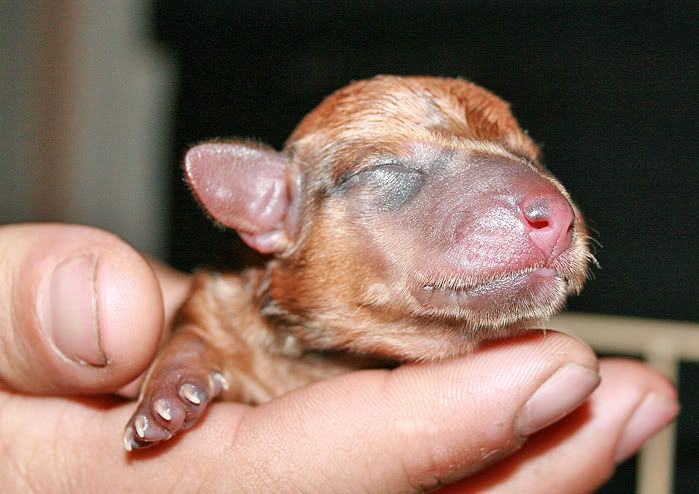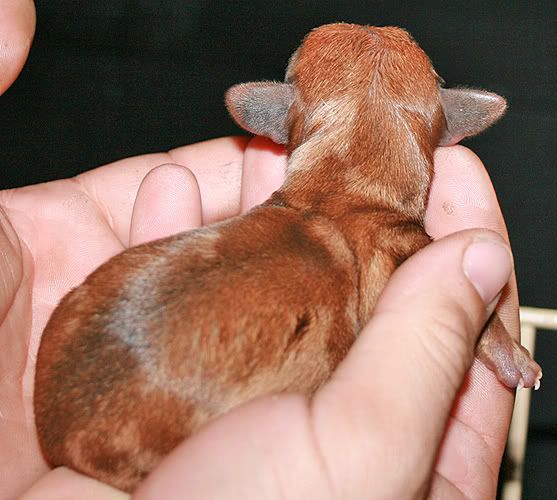 Girl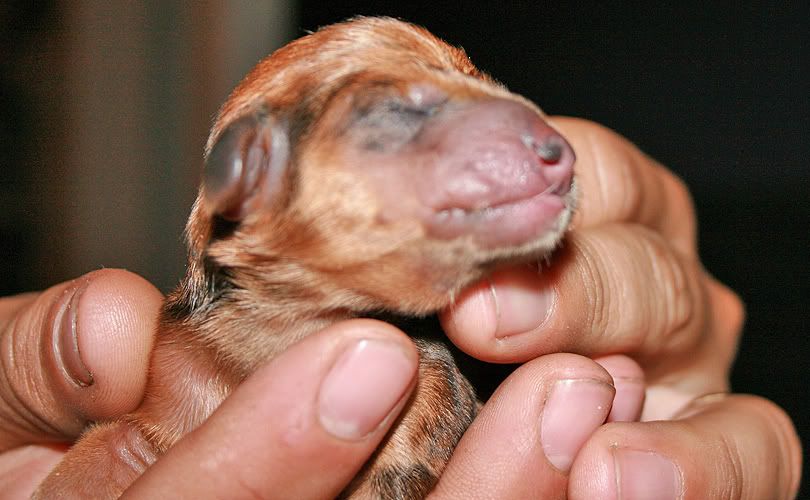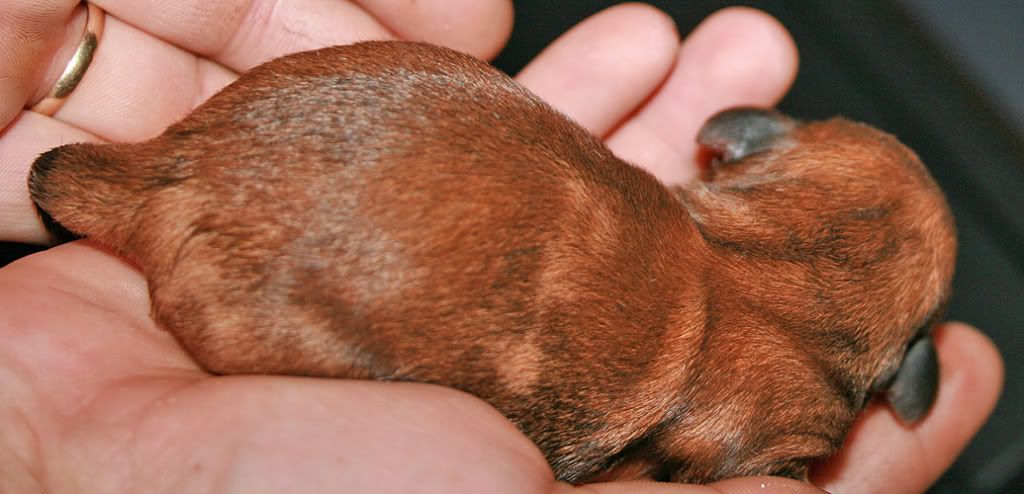 Together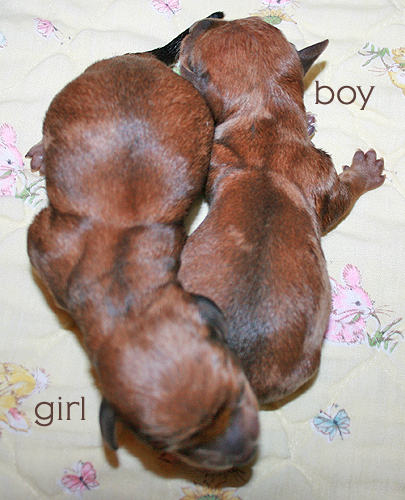 That's it for now
She should have 1 more in her.