There is a momma cat, her 2 kittens, and a tom cat that hang out behind my apartment. I've been feeding the mom cat for about 2 months and a couple weeks ago she started bringing her 2 kittens with her. The tom cat seems like he used to be someone's pet, but is not pretty skiddish and feral.
I've been trying hard to get the kittens used to me bceause mom is beyond socialization. One kitten has made little to no progress. The other kitten, however, will let me pet it while it's eating and rarely runs off any more. Also, she'll(I assume it's a girl, I'm not sure) come right up to me and take chicken out of my hand. I guess I found her weakness, lol.
Anyways, I could EASILY snatch up the nicer kitten in a heartbeat. She'd probably freak out, but I think I could get her inside without too much difficulty.
The only thing stopping me is that I have caught one feral kitten before, my cat, Bestia, and when I caught her she TOTALLY spazzed. For the first couple weeks she would cry for her mom, was scared, and her mom would sit outside the house and look for her baby.
I felt so horribly guilty about catching her and almost let her go, but I held on because I knew that her living on the streets was no life for a cat. She would have just grown up feral and produced more kittens.
So, here I am debating whether or not I should catch the nice kitten and try and socialise her. I THINK that there is hope with her and that she could become a sweet kitty, just like Bestia, but once I take her in there's no turning back.
What do you guys think? Should I take her in?
BTW, hubby and I plan on moving in less then a month and then there will be no one to feed these kitties.
Here are pics of the kitten and her mommy(the other kitten wasn't there for pic-time):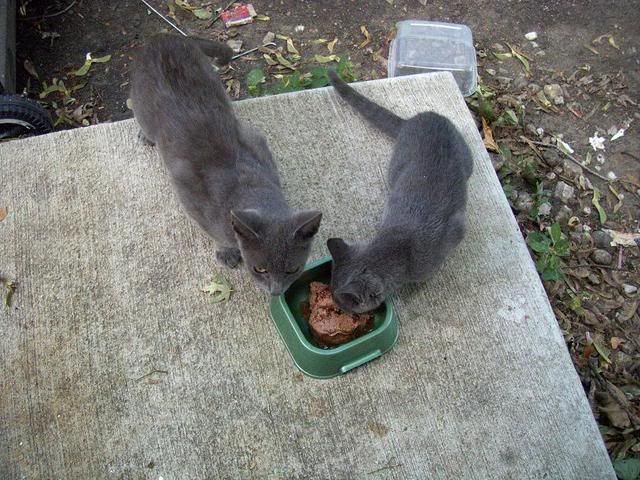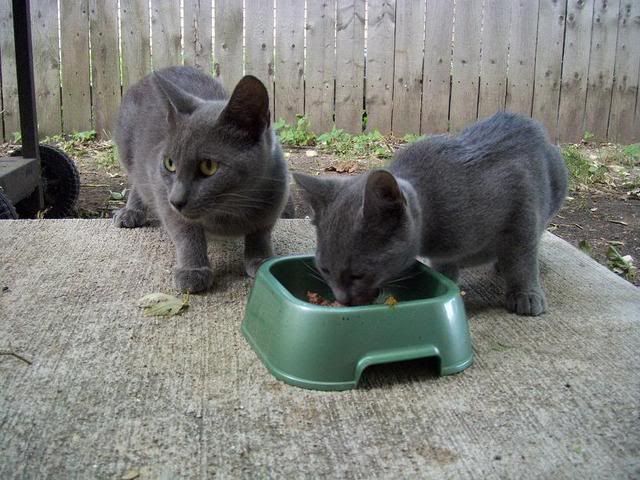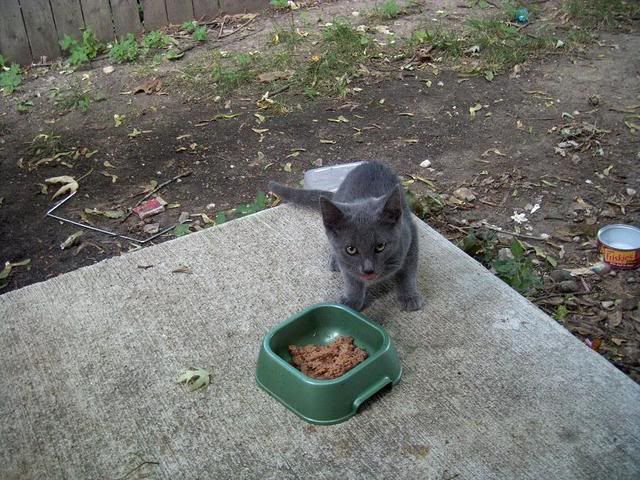 How old do you think she is?