Said by my roommate.
Why?
There's something on the stairs!
Sure enough, we have a visitor! Isn't he cute?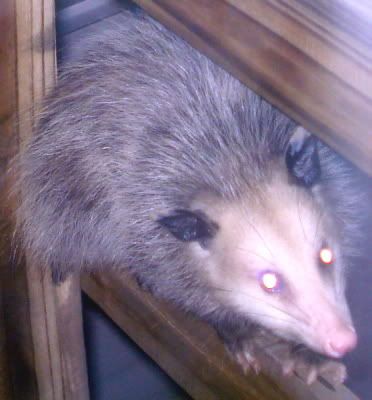 (Yes, we went around the back door and the picture is taken through the door.)
If he isn't gone in the morning I guess we call animal control?
Otherwise, he's cute. Hello mister opossum!