There's a little gray kitty that's been hanging around our apartment. She seems to be laying being one of the neighbor's apartment alot so I thought that maybe they owned her, but I doubt it. She looks pretty scraggly though, so it makes me think that no one owns her.
Well, all this time I thought she was a kitten, but when I was looking at her today(she got closer then she's ever been, about 5 feet away) I saw that her nipples are big and pink. So, I'm thinking that she must have recently given birth because she looks really skinny, like my cat did after giving birth.
I've been feeding the kitty since I saw her about a week ago and she always comes behind the apartment when I'm out there, but if I go towards her she backs up and hisses. She's pretty feral, but knows that people mean food, so she stays til she sees I drop some food, then, once I'm gone, she'll come eat it.
My question is, is there anything I can do to help her. How can I find the kittens? I can't take in mom without them. :\\
Oh yeah, here's a pic: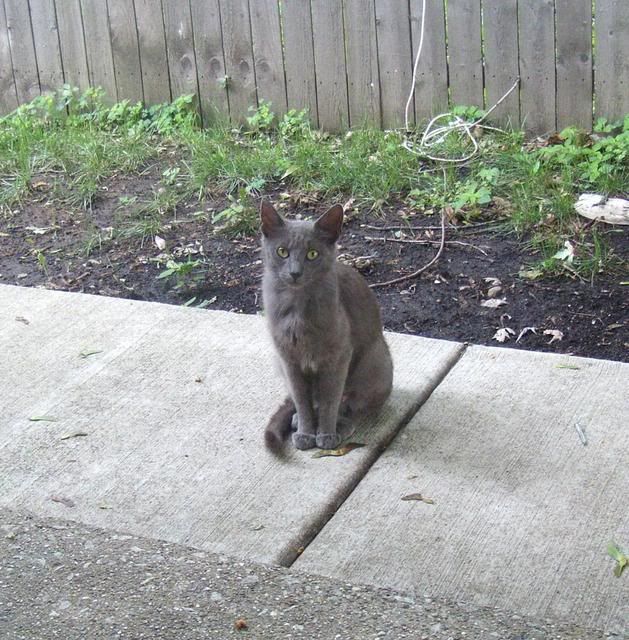 *you can see one of her nips in the pic, they're pretty obvious.