These are our feral cats at my husbands' feed store, here is their story:http://www.thecatsite.com/forums/sho...d.php?t=169032

Here is my DH cleaning their litter. He adores these cats
They will be in this cage for about another 3 weeks then they will be free to roam!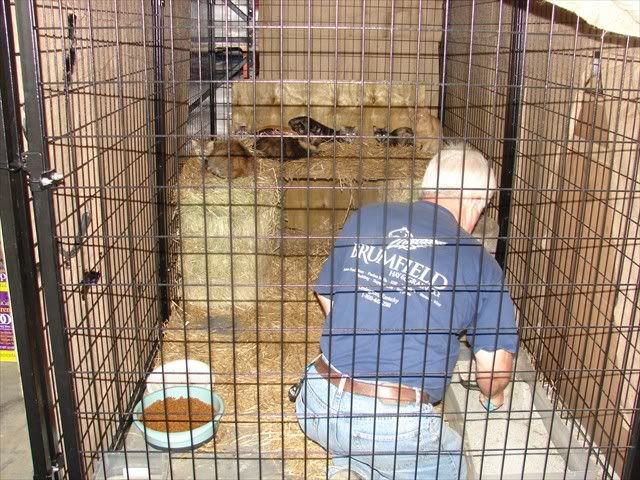 She's a pretty girl!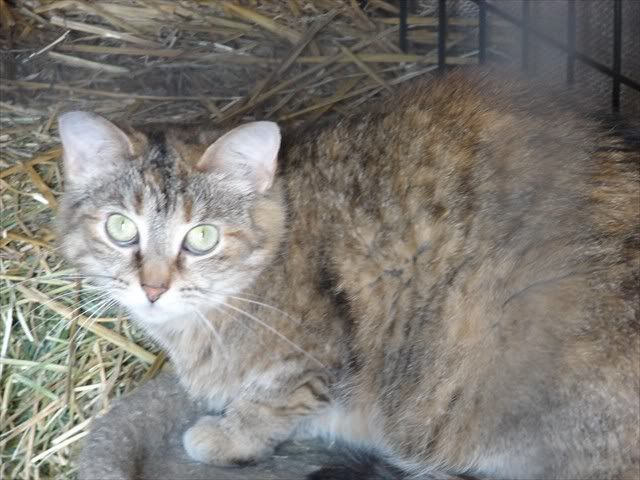 Boy in the front girl in the back!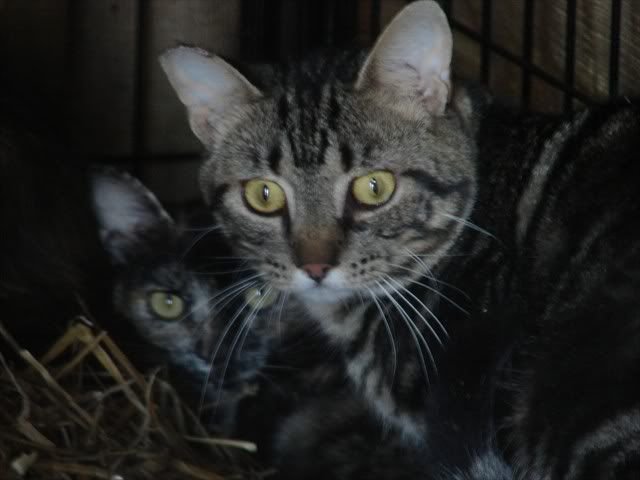 4 are boys 3 are girls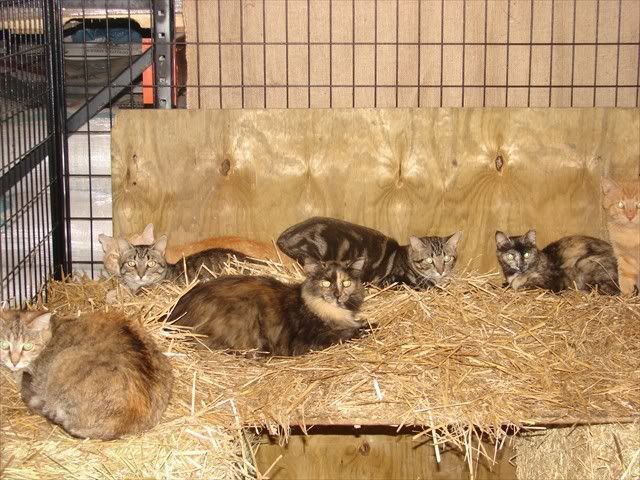 I love her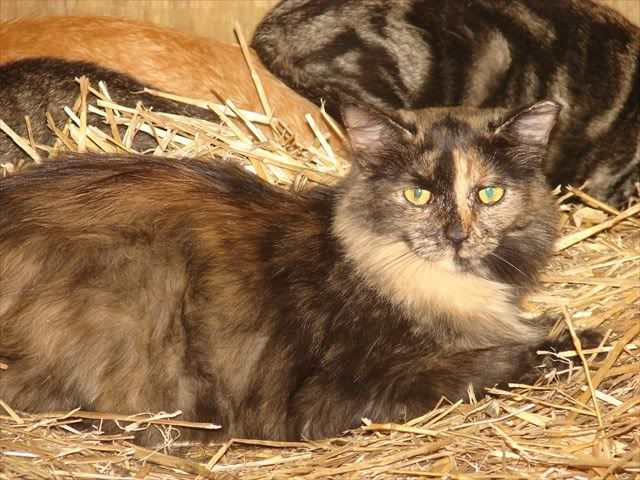 This pic cracked me up
These are both boys, girl on the right!