Wow! I just realised that I haven't updated ya'll since February(I haven't posted pics since January). That means that I haven't introduced you to my newest additions!
Well, since then I've gotten my first breeding pair: Silvara and Gilthanas! Silvara is a WFB/100% leu het(which means her daddy is a black-eyed white) and Gil is a WFB mosaic/50% leu het(his grandma was a BEW).
Also, I'm getting another breeding pair next month. The female is a WFB and the boy is a Leucistic(BEW)! I'm uber excited!
Anyways, without any more stalling, here are pics of Silvara and Gilthanas:
CUTENESS WARNING!!!
(now you can't say I didn't warn you, lol)
Silvara getting ready to bite my finger off it I didn't get the camera out of her face(she was mean when I first got her cause she was lonely, now she has Gil)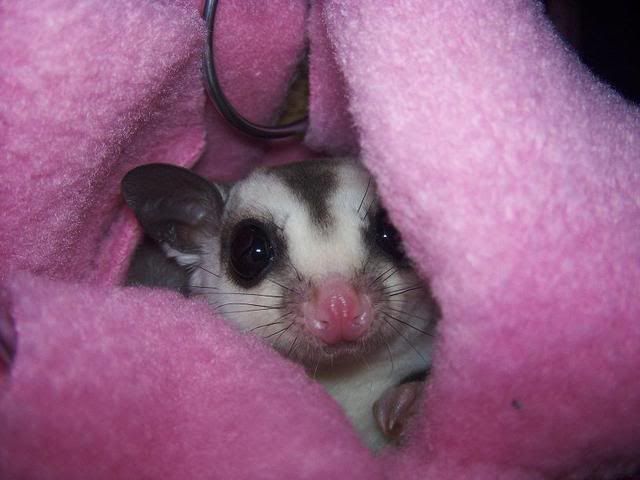 Gilthanas saying "hi" when I first got him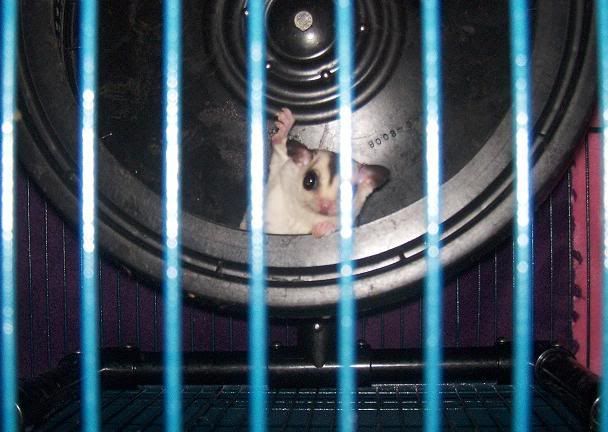 The cute couple sharing mealworms
Gil's adorable splotchy ears!
Full body shot of Gil
You can see one of the faint rings on his tail
Cuddle time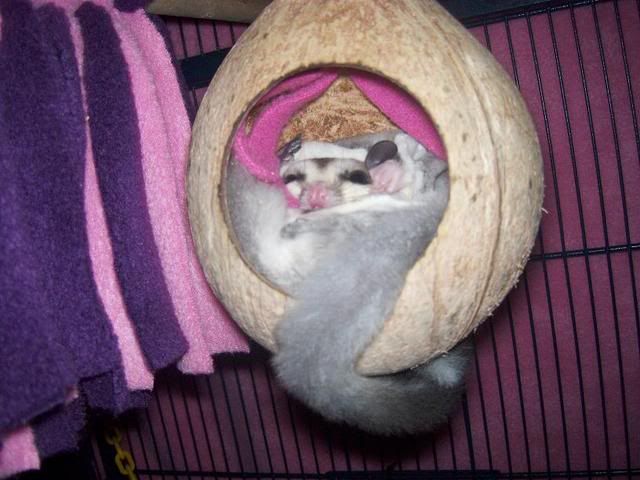 Awwwww.....look at Gilthanas's cute bald spot!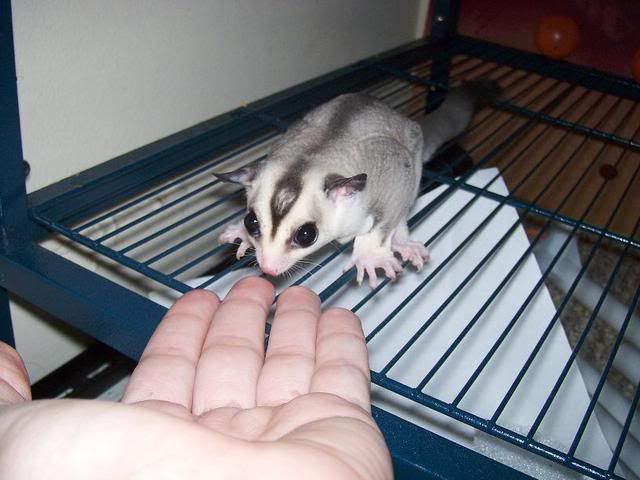 Silvara giving my thumb a manicure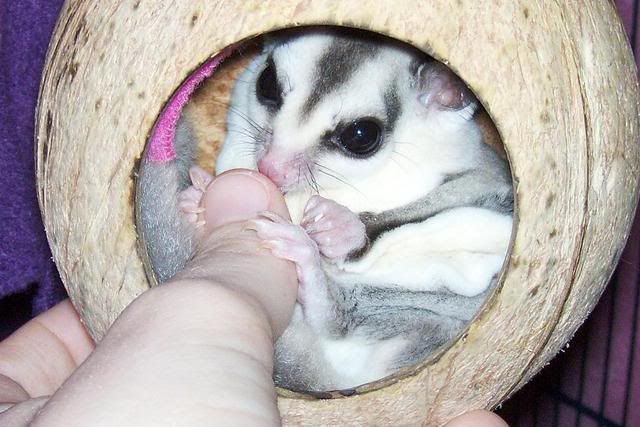 Silvara, "Let me out!!!"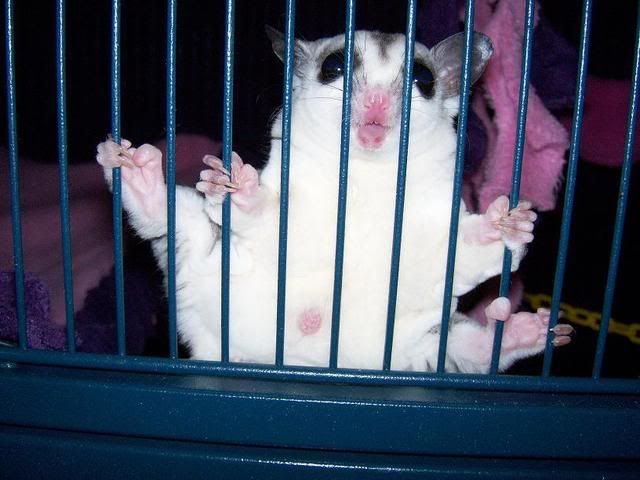 Gil, "Me too!"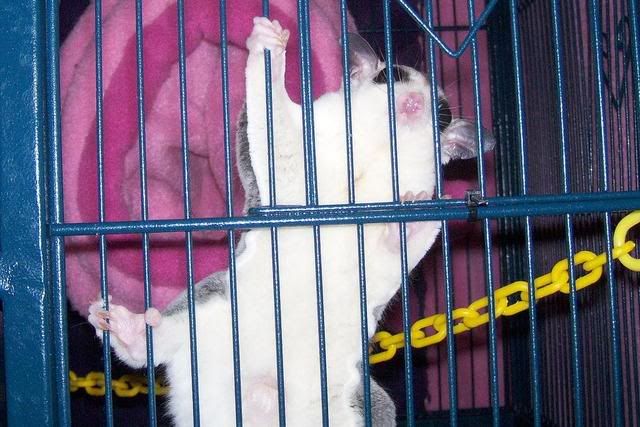 Last, but certainly not least, this is my #1 favorite picture of Gil: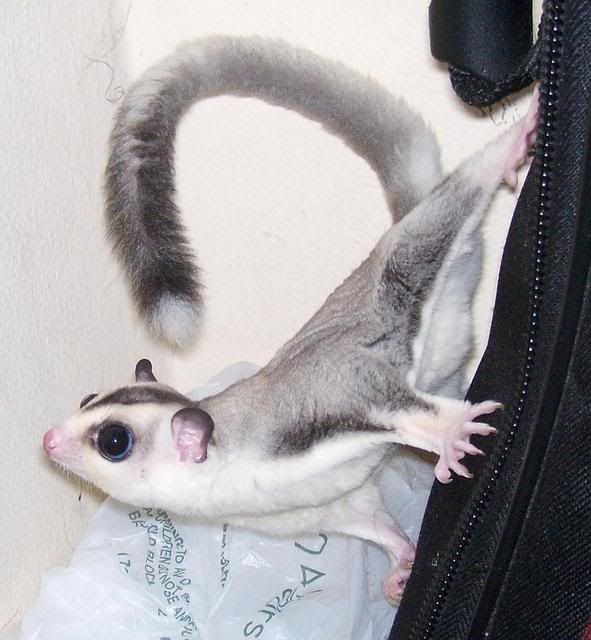 Enjoy the pics! Hopefully I don't overload the system, lol.
Oh yeah, Silvara might be pregnant!
I'll know in about 2 weeks, which is when the babies should be dropping into Silvara's pouch. I'm kinda upset cause I didn't want her to get preggers this young(she's 6 months old) and have been separating them during her heat, but I must have miscalculated by a day cause when I put them back together I caught them mating a few hours later.
Oh well, if she IS preggers then I can't help but to be excited, lol.