White kittens!!!!! These guys are part of a litter we have at our PetSmart right now. They are sooooo cute!!!! The other two are grey (blue) and grey tabby and white. But the white ones are just adorable... the short hair is odd-eyed!
This guy has greenish-yellow eyes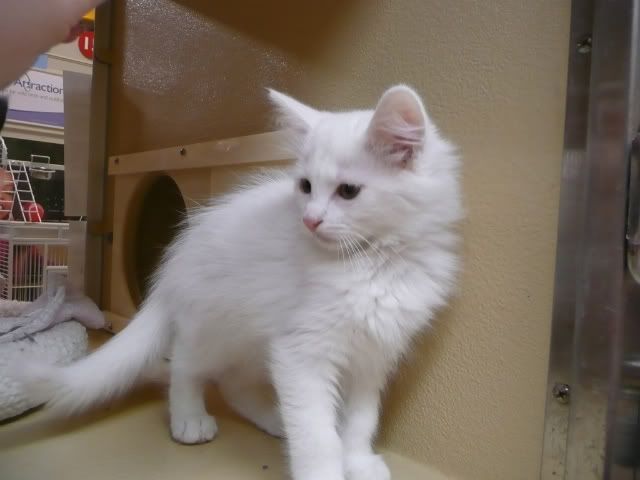 This one is the trouble-maker. I am constanty fishing him out of the garbage can!!